Turbocompressors
APG-Neuros® Centrifugal Air Compressors are the most advanced and efficient on the market today. Result of the most advanced technologies in the aeronautical sector, they are made of air-sheet bearings and permanent magnet synchronous motors to achieve maximum energy efficiency, with savings of up to 40% compared to traditional lobe blowers.
Ultra-compact, silent, easy to install, the APG-Neuros® compressors do not require a cooling system and allow maintenance to be reduced to a minimum due to the absence of transmission components. In combination with the Aquastrip® fine bubble diffusers, high yields can be achieved with low energy consumption.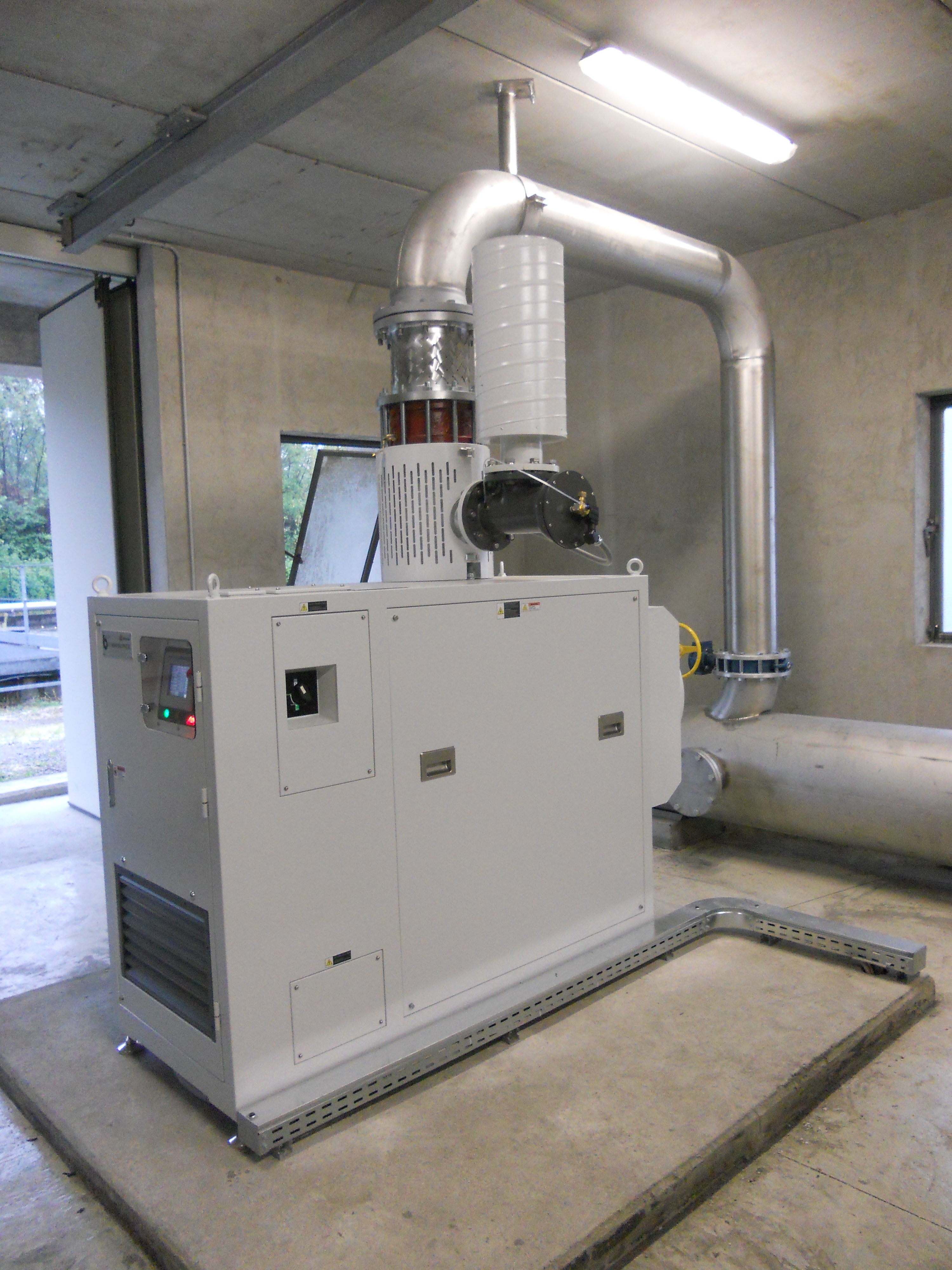 NX Single Core model
7 sizes of machines to cover the air requirements up to 16000 Nm3 / h. Each plug & play package consists of a single-stage centrifugal fan with direct driven transmission (VFD), permanent magnet motor with oil-free air-bearing and a BOV starting valve. The blowers are controlled by a PLC that manages the performance and operating conditions. Each group is equipped with a pressure and temperature input and output meter. PLC allows the machine to be controlled in 4 different modes, with constant flow, constant pressure, constant absorbed current or constant dissolved oxygen. They are very simple installation blowers, just connect the supply and power cables and the machine is ready to use.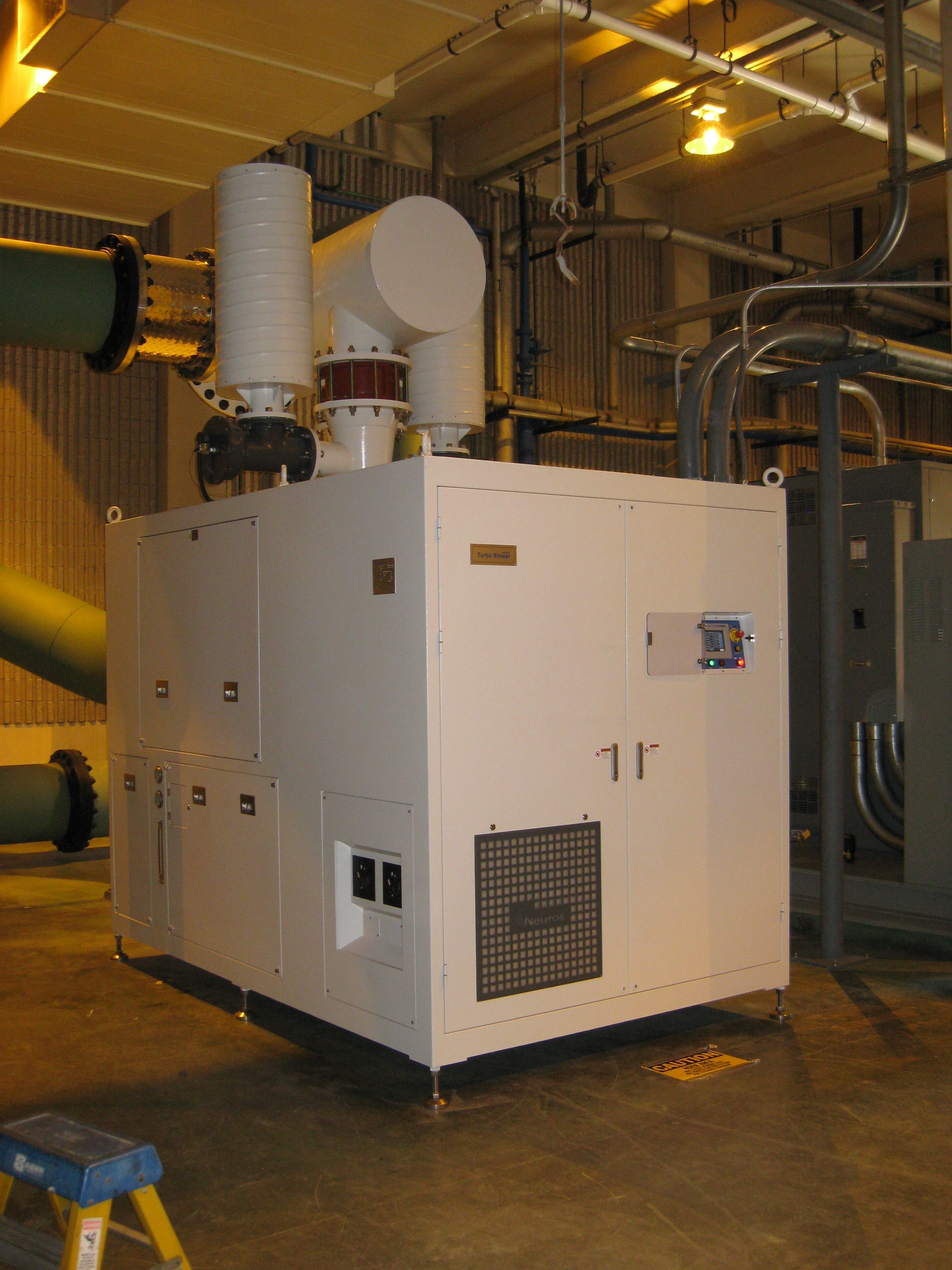 NX Dual Core model
Two blowers in a single package, the Dual Core blowers double the available airflow, limiting the overall dimensions, in fact two compression circuits are mounted in a single casing. Control takes place from a single PLC that automatically manages the switching on / off of a single blower. In this way high ranges of air flow variation are obtained while maintaining high efficiency. The discharges of each blower are connected at the output of the machine which remains a single unit similarly to suction. Control system establishes the most efficient combination of the two machines, plant control system sees the machine as one unit and sends a single regulation signal.