Single Screw
Progressive cavity pumps are rotary volumetric pumps with eccentric screw. Self-priming, for both clean and dirty, viscous, abrasive fluids. Flow proportional to the number of revolutions and independent of pressure (viscous fluids).
Cast iron, AISI 316, Duplex st. steel, PE bodies. Rotors in carbon steel, AISI 316, AISI 410, AISI 304, Hastelloy, Duplex st. steel. Stators in NR, NBR, EPDM, CSM polyethylene chlorosulfonate, PUR polyurethane, FKM fluoroelastomer.
API 676 regulations compliant progressive cavity pumps are available.
Pumped products: sludge, polyelectrolytes, titanium dioxide, calcium carbonate, slurry, latexes, adhesives, inks, paints, cosmetics, starches.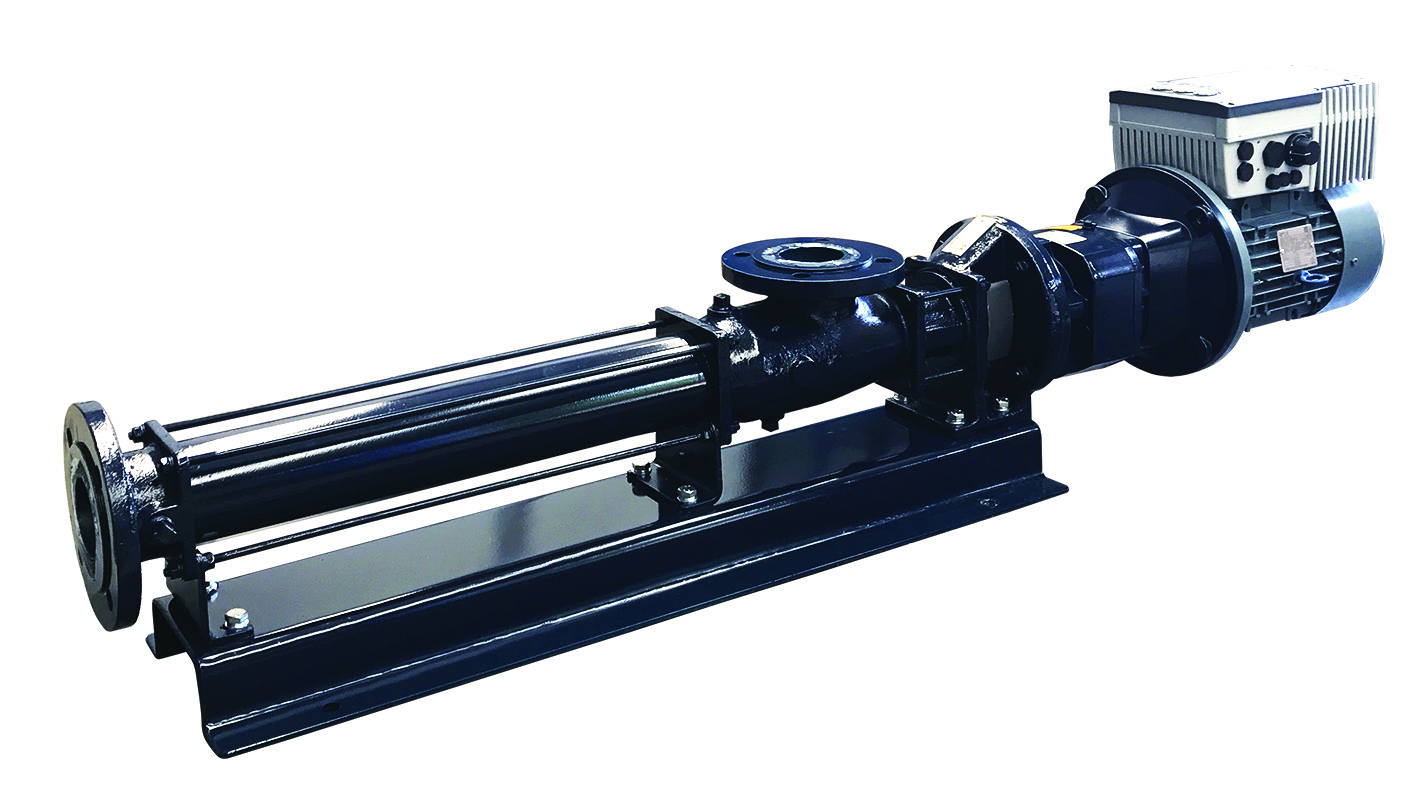 Eco & Poly series
The close-coupled single-screw series ECO & POLY pumps are specifically designed for sludge transfer (primary, secondary, excess, digested, thickened), polyelectrolytes or other chemicals, all elements found in a purification plant. The ECO & POLY lines are based on the tested D, L and MC series: solutions in standardized configurations, simplicity and competitiveness, fixed or variable capacity versions, short delivery times. SOME APPLICATIONS Polyelectrolyte, wastewater, civil sludge, chemical sludge, slaughterhouse waste, oily water, emulsions, sludge, naval and port services, bilge water.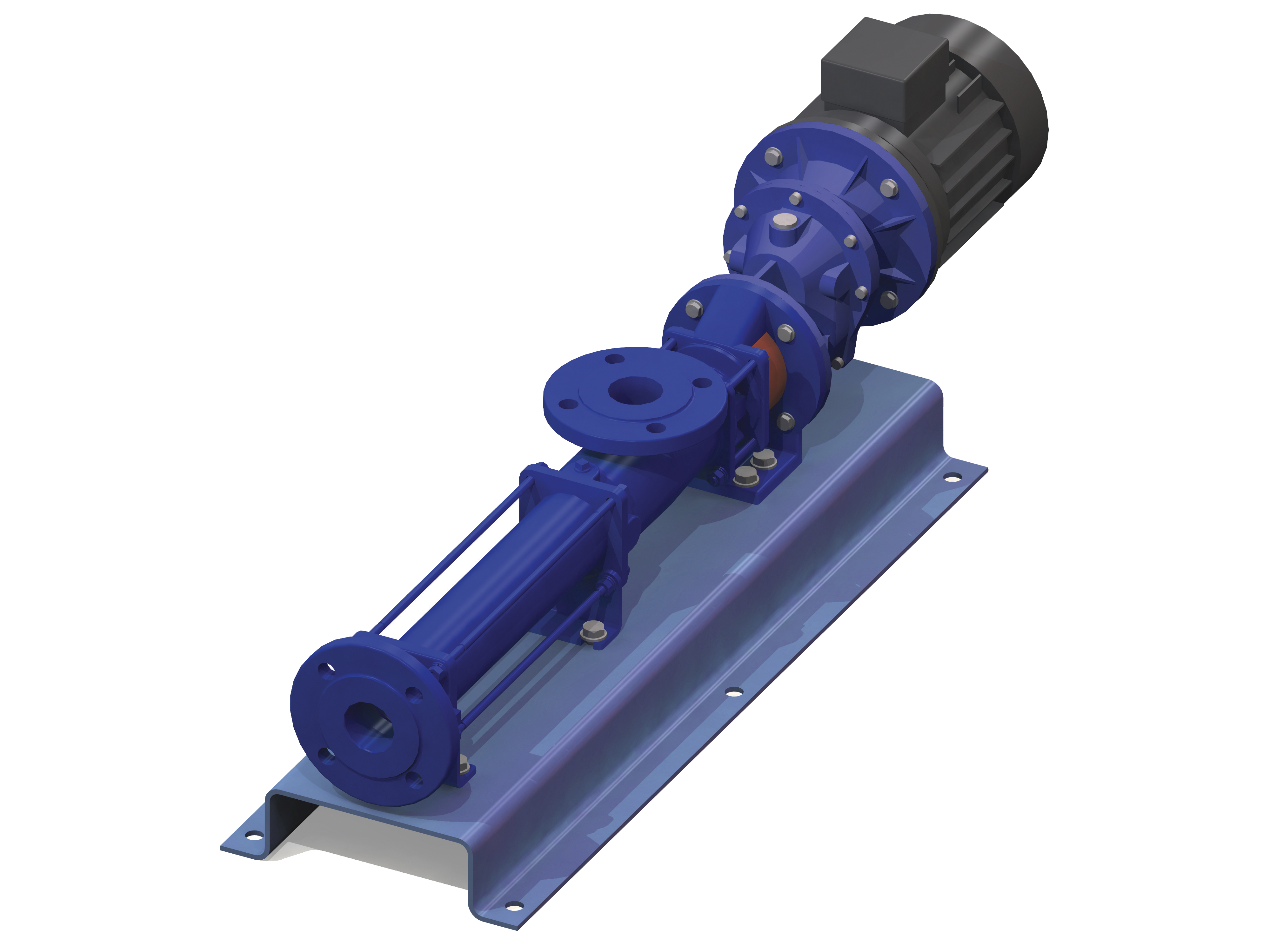 D and M series
The D and M series single-screw pumps have been designed to offer one transfer pump for intermittent andcontinuous applications. Available with output shaft and as a single unit. Special chrome-plated coatings are available for rotors. Packed or mechanical seals according to (single or double). ETI Dry run Protection Unit. SOME APPLICATIONS Waste water, polyelectrolyte, naval and port services, paper coating, paints, chemical sludge, oily water, slip, bentonite, glues, detergents.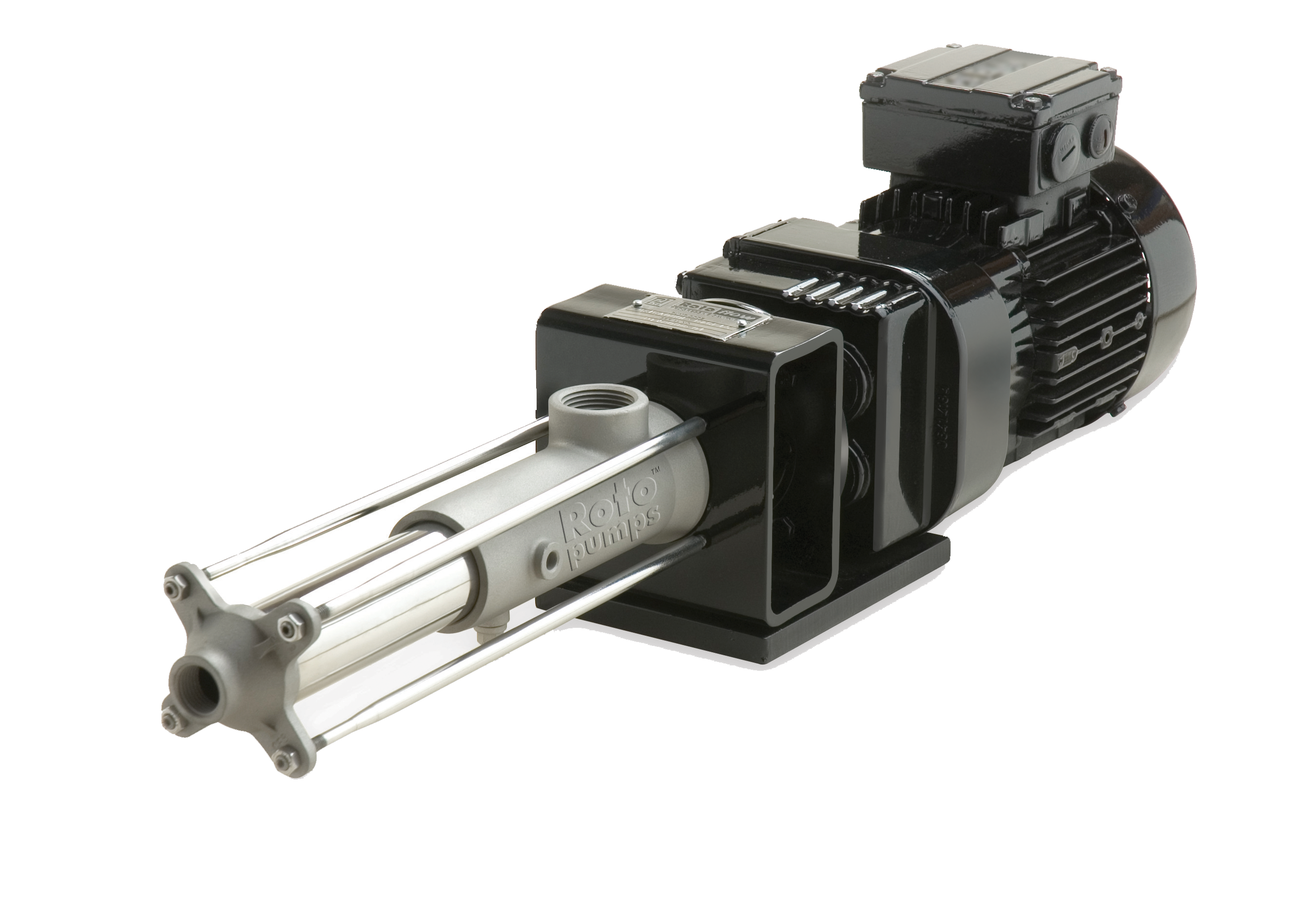 RJ dosing series
The RJ Dosing single screw pump (low flow & high pressure) is suitable for precision dosing of predominantly clean, non-abrasive, viscous (up to 10,000 cP) and non-viscous products. It is characterized by a gentle and pulsation-free pumping action; this helps to maintain the integrity of the product. The flow rate is proportional to the no. of revolutions and the pump is made entirely from AISI 316.


DM series
The stainless steel DM series single-screw pump is appreciated by end users and by OEMs in the food, dairy and beverage sectors. All metal components that come into contact with the product are made of polished stainless steel and the pump has no areas where the product can accumulate and stagnate, reducing the risk of contamination. Stators can be approved for food. SOME APPLICATIONS: Wine and beer, carbonated drinks, yogurt, citrus concentrates, fats and oils, honey, sauces and preserves, jam.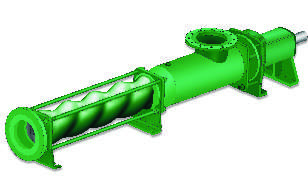 E Heavy Duty series
The E-Series single-screw pumps have been designed for high pressure and reduced dimensions. This is possible thanks to the stators capable of generating 12 bars at each stage.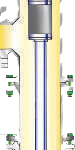 VM series vertical
The VM single-screw pumps have been designed to work with the pumping elements immersed in the product. These pumps are compact and help reduce space.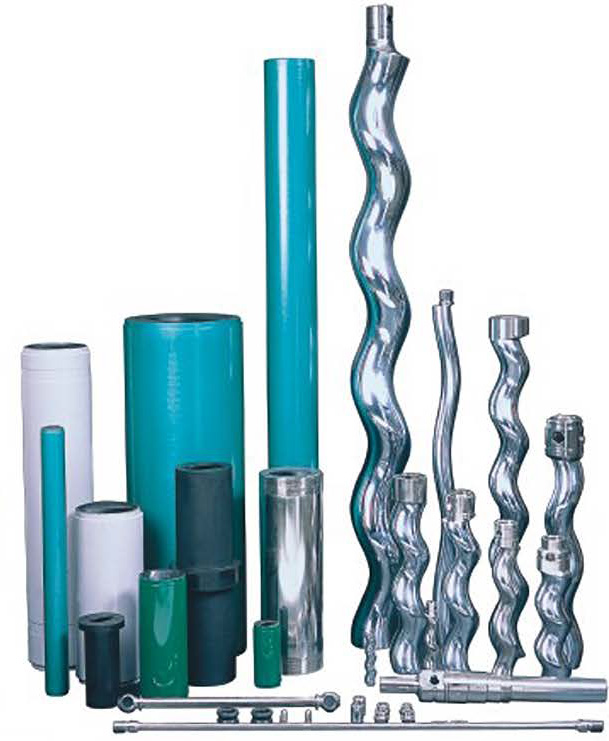 Retrofit series
With the Retrofit Parts series, Asco Pompe is able to supply universal, interchangeable and compatible spare parts for the single screw pumps of the world's leading manufacturers: • Allweiler • Bornemann • Netzsch • PCM • Robbins & Myers • Seepex • other …