IFAS
The IFAS processes, which stands for Integrated Fixed-film Activated Sludge System, are an evolution of MBBR systems. These are reactors in which biological processes are active with the coexistence of suspended biomass attached to the supports. ASCO Pompe solution provides that the adhered fraction is free to grow on the fixed supports. The choice of an IFAS system allows obtaining higher oxidation rates of the organic substance and nitrification, adapting to cases of upgrading of existing overloaded systems. This allows a reduction in volumes compared to a conventional activated sludge system. Separate sludge in the final settler is recirculated at the head of the biological reactor and activated sludge is produced. Compared to traditional bodies, the proposed solution avoids the installation of containment networks and mixers to keep the bodies in suspension, moreover the fixed system allows the installation of high efficiency micro-bubble diffusers.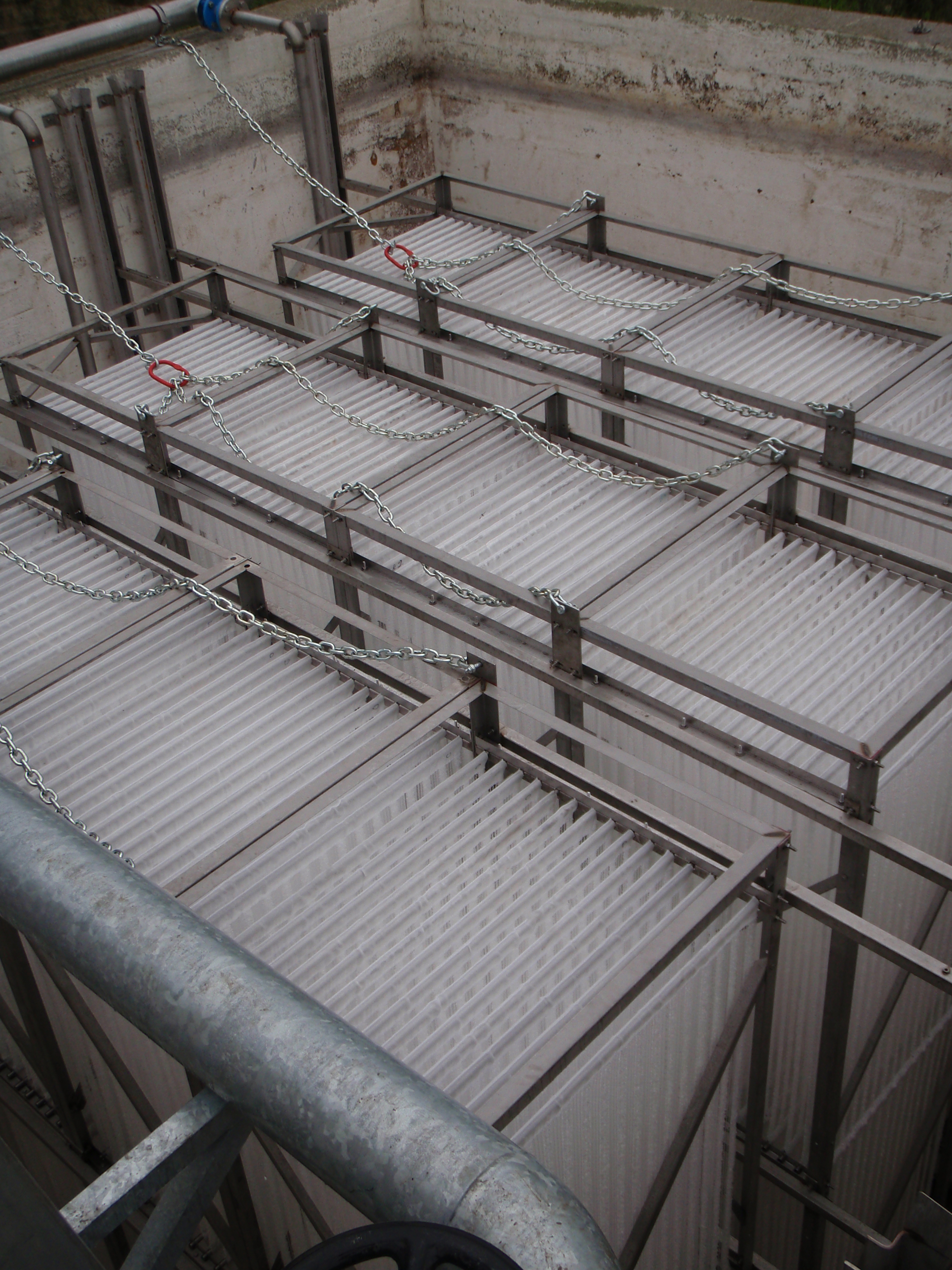 Cleartec - Textile
The basic element of the Cleartec-Textile growth surfaces are polypropylene textile bands; this material allows high durability and resistance to chemical, biological and mechanical influences on the process. The bands are placed upon flexible textile elements that form the basis of a 96 cm wide network structure; on each network structure 16 bands (development zones) 2.5 cm wide are placed. Each band is a special interweaving of polypropylene threads; the result of this multitude of weaves is a large internal surface that is ideal fo microorganism adhesion.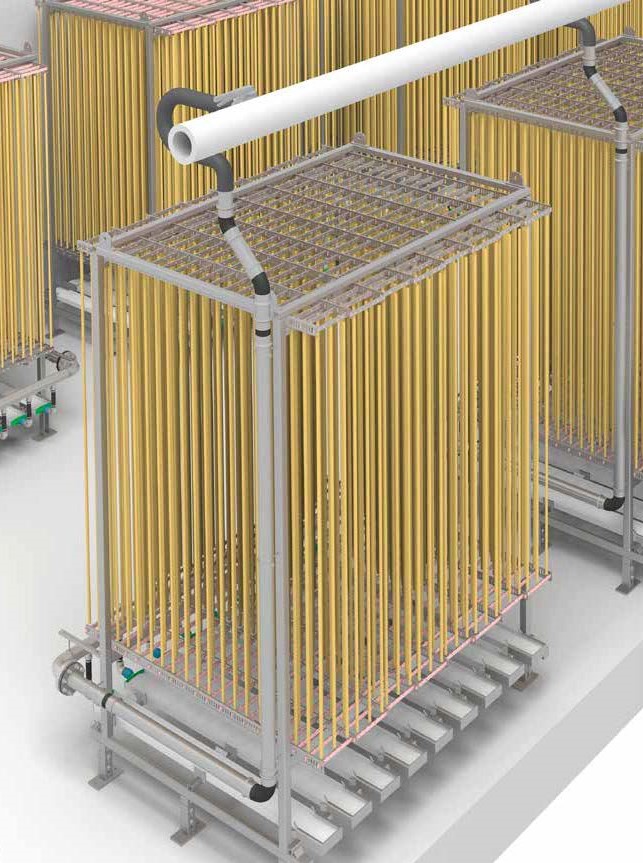 Cleartec - BioCurlz
The basic element of the Cleartec-BioCurlz growth surfaces are polyvinylhydrocloride (69%) and polypropylene (31%) yarns, woven around a PP rail reinforced with stainless steel. The length of the elements depends on the application and reaches a maximum of 3.5m. Compared to the Cleartec-Textile system this solution offers a larger surface area than the occupied surface, allowing higher yield with the same volume occupied.