Linearizers
The linearizers are used to reduce the flow and pressure pulsations caused by alternative pumps (pneumatic and electric membrane, metering, piston, peristaltic, …).
They use a flexible membrane to separate the liquid chamber to be treated from the compressed air supply and are mounted as close as possible to the pump to maximize its effects.
They exist in a preloaded passive version or in the active version, both automatic and adjustable: their use prevents excessive wear of the whole system (pumps, valves, flow meters, process instrumentation, …) ensuring a maximum efficiency control.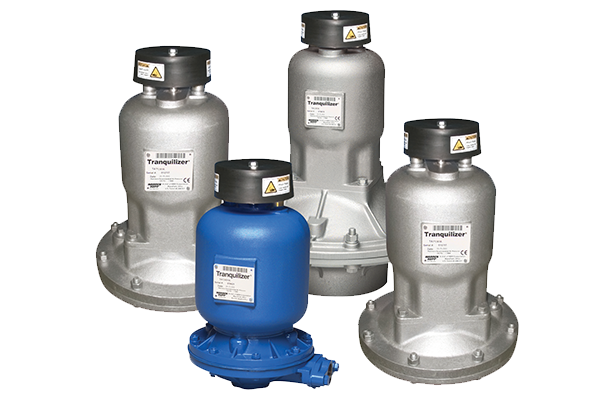 Sand Piper Tranquilizer
They can be used with any pneumatic double diaphragm pump, allowing to maintain acceptable linearity of flow as well as to contain water hammers generated by pressure peaks. They must be positioned in line and as close as possible to the pump outlet. They work by means of a derivation on the compressed air line, at the same pressure of the pump.  They are available in various versions, such as aluminum, AISI and cast iron and plastics, such as Polypropylene and PVDF, and 1 " to 3" models.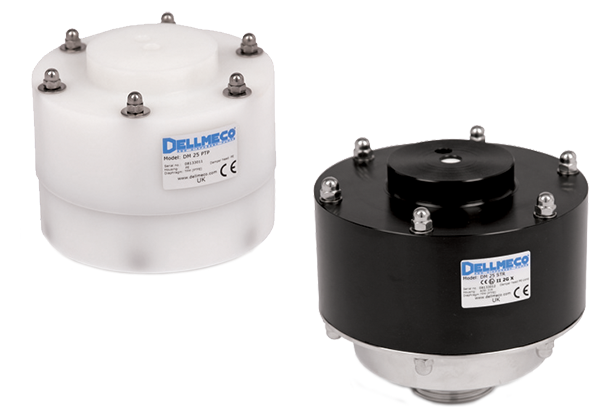 DELLMECO
Active pulsation dampers in plastic, metal and electropolished stainless steel, ATEX Ex II 2G TX certified, can be used with any double diaphragm pneumatic pump.
• Industrial series: ¼ "- 3/8" – ½ "- ¾" – 1 "-1" 1/2 – 2 "BSP-F (flanged option) • Sanitary series: ½ "- 1" – 1 "½" – 2 "- 2″ ½ "
• Body: PE and PTFE including conductive. Aluminum, AISI 316, AISI 316L electropolished • Membranes: EPDM, NBR, PTFE
• Upper cover: PE, PP, conductive PE (for Atex version) Special versions: plastic damper already pre-assembled on the pump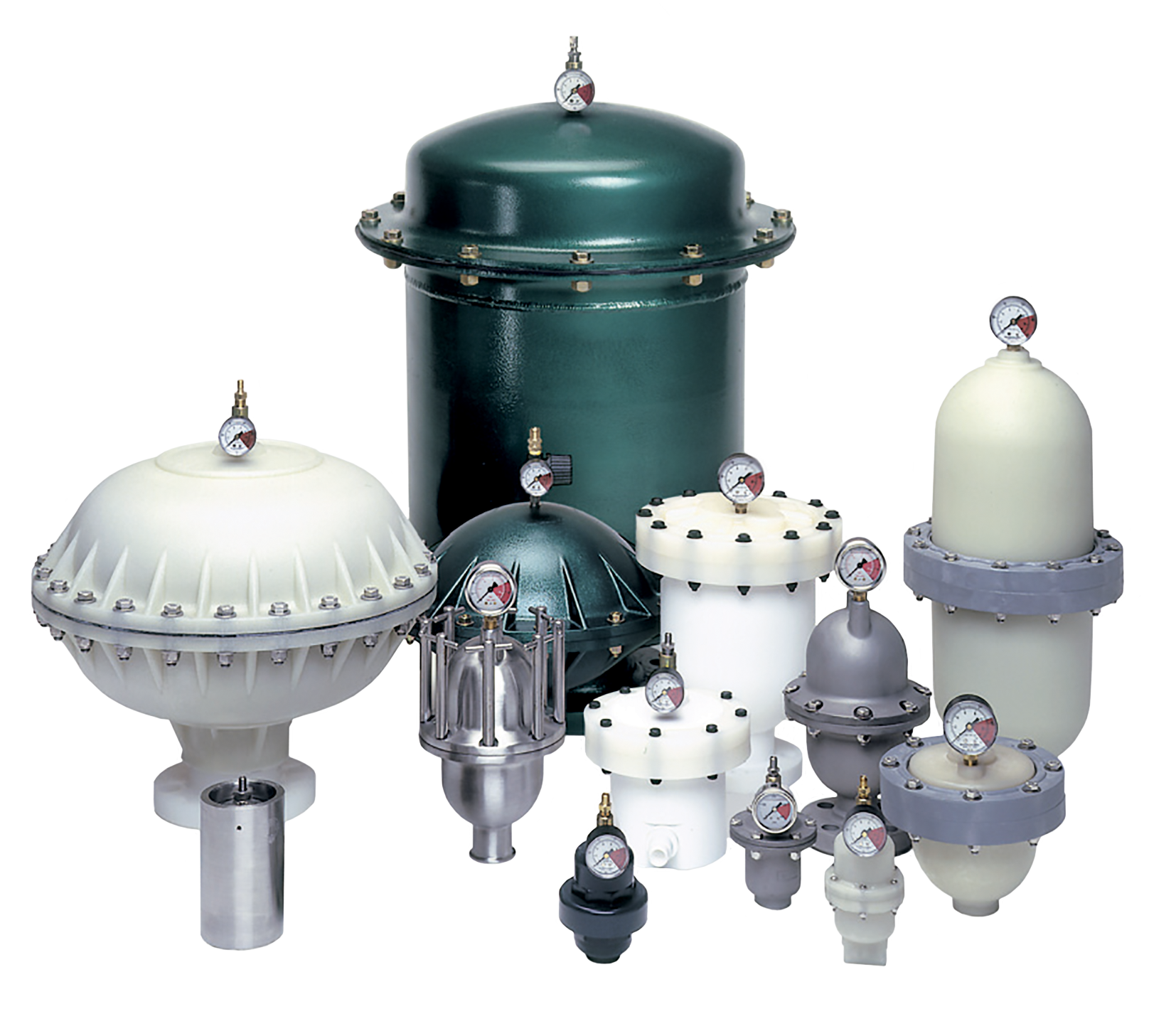 SENTRY BLACOH
Blacoh pulsation dampers, due to their reliability, are true process linearizers, they are often used in combination with metering, piston, diaphragm and peristaltic pumps, can be configured in pre-charge, automatic and adjustable activation, available materials plastic, metallic, PTFE , AISI316L including Polished for sanitary applications, multiple membrane options, process connections from 1/8" to 6″, threaded, flanged, sanitary, metric flare; ATEX and PED certified