Centrifugal
Asco pompe is historically known as a leader in the Italian market of volumetric pumps but has progressively expanded its product portfolio in the centrifugal pumps sector. The range includes "non-metallic" executions, resin pumps loaded with glass fiber, teflon pumps and the most classic thermoplastic pumps (PP, PVC, PVDF). The challenge currently underway in the metal segment where we can propose ISO 2858 pumps made from noble metals, vertical pumps, self-priming pumps, sanitary pumps.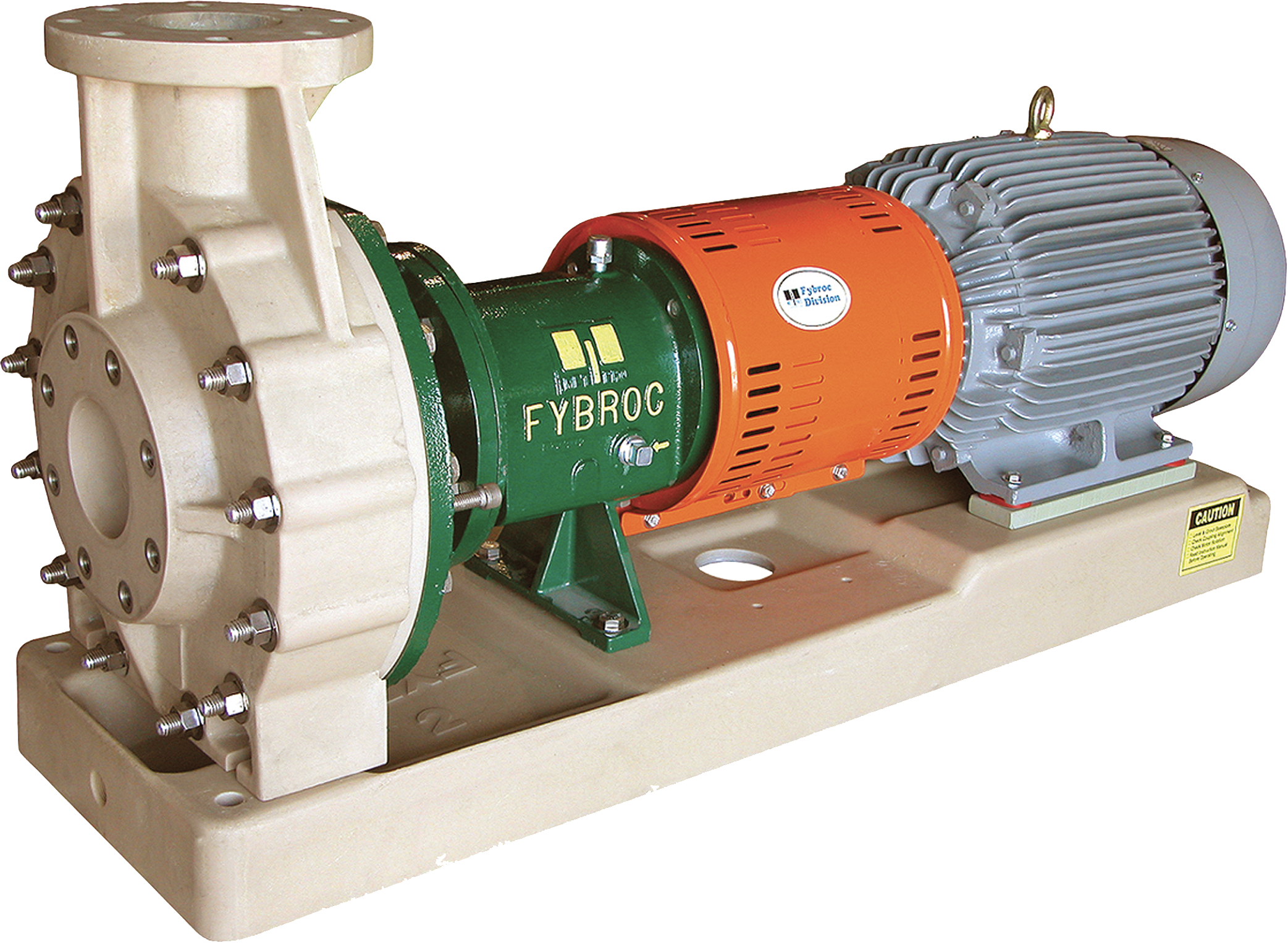 Glass fiber
Centrifugal pumps manufactured by Fybroc: world leader in the development of composite materials for chemically aggressive liquids. This resin is loaded with glass fiber, also referred to as FRP or GRP, with possible variations: • VR-1: Vinyl-ester resin. Basic type, suitable for acids, basics, water sea, brine, and waste water. • VR-1 BPO / DMA: Modified vinyl-ester resin. Used for oxidants, sodium hypochlorite or oxygenated water. • VR-1A: Vinyl-ester resin, with a high concentration of glass fiber. Increased hardness for abrasive applications. • VR-1V: Vinyl-ester resin with surface protection with shielding agents. Indicated for Fluoric Acid or fluorosilicic acid. • EY-2: Epoxy resin loaded. Best for 98% Sulfuric Acid. Also available in magnetic drive version, self-priming and vertical version with side discharge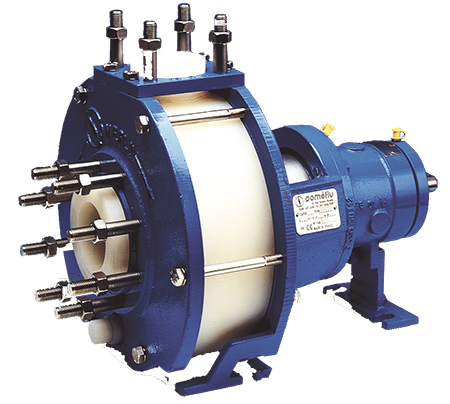 ISO-2858 plastic
SOMEFLU has specialized for over 40 years in the design and construction of centrifugal pumps resistant to corrosion, suitable for pumping of all types of chemical liquids. There are no metal parts in contact with the pumped liquid and the hydraulics is in fact made entirely of solid plastic material. Depending on the pumped fluid, the following materials are available: – Polypropylene PP or PP-EL – Polyethylene PE-HD or PE-EL – PVC – PVDF or PVDF-EL – PTFE – SOMEDUR for abrasive liquids SOMEDUR is a material developed by SOMEFLU for special applications, with corrosive, charged and abrasive liquids, under temperatures up to 90 ° C.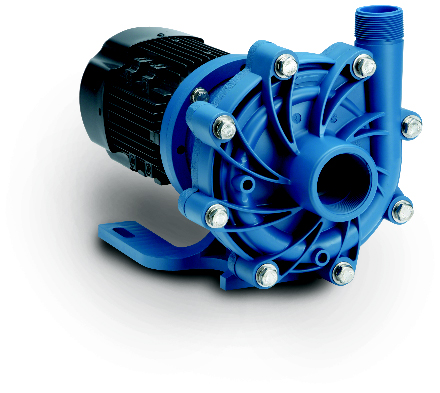 Plastic Mag-drive
Horizontal single-unit centrifugal pumps with magnetic drive. Result of an advanced design, supported by CFD [Computational Termo-Fluid Dynamics] software and state-of-the-art magnetic drive technology aimed at having high yield and extremely reliable pumps. Thanks to the neodymium magnetic drive, the DB pumps without seal are the ideal alternative to pumps with mechanical seal in corrosive applications. Available in PP and PVDF, also in self-priming version, allow dry running if equipped with the graphite bush

Plastic Mag-drive
Centrifugal pumps with magnetic process drive according to ANSI B73.1. The series includes 17 4-pole motorized models and 14 models with 2-pole motor. Spheroidal cast iron structure with internal coating in ETFE (ethylene-tetrafluoroethylene). The design with concentric screw and impeller minimizes radial loads and distributes pressure evenly, thus allowing reduction in tensions and wear of the components. Drainage is standard. Back-pull-out type support for easier maintenance.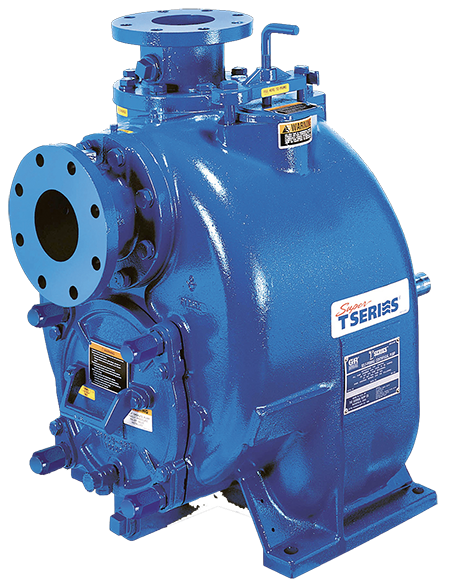 Self-priming
Self-priming horizontal centrifugal pumps are an intelligent alternative to vertical pumps and submersible pumps. Having an appropriately modified screw, they are able to generate vacuum in suction that allows priming of the pump even in the negative suction head situation. This allows installation at ground level, on the edge of a pool, with the possibility of easily accessing the pump for maintenance operations. Economic advantage deriving from a simpler and faster maintenance that does not require to lift and move the pumps as it happens for vertical and submerged ones.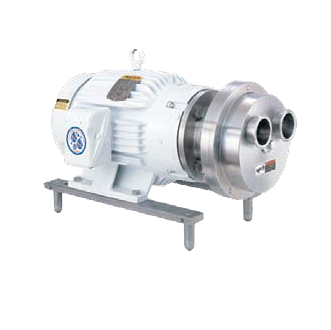 Sanitary Centrifugal Pumps in AISI 316L
for the food, pharmaceutical and chemical industries.
Horizontal, self-priming centrifugal pumps with mechanical seal or magnetic drive CIP / SIP built by SPX FLOW WAUKESHA CB in AISI 316 L at the Delevan USA plant ISO9001 certified Approved EHEDG, 3 A, FDA. Available for ultrapure water -WFI- with surface finish Ra = 0.5μ. Flow rates up to 230 m3 / h – Heads up to 100 mca – Operating temperature up to 232 ° C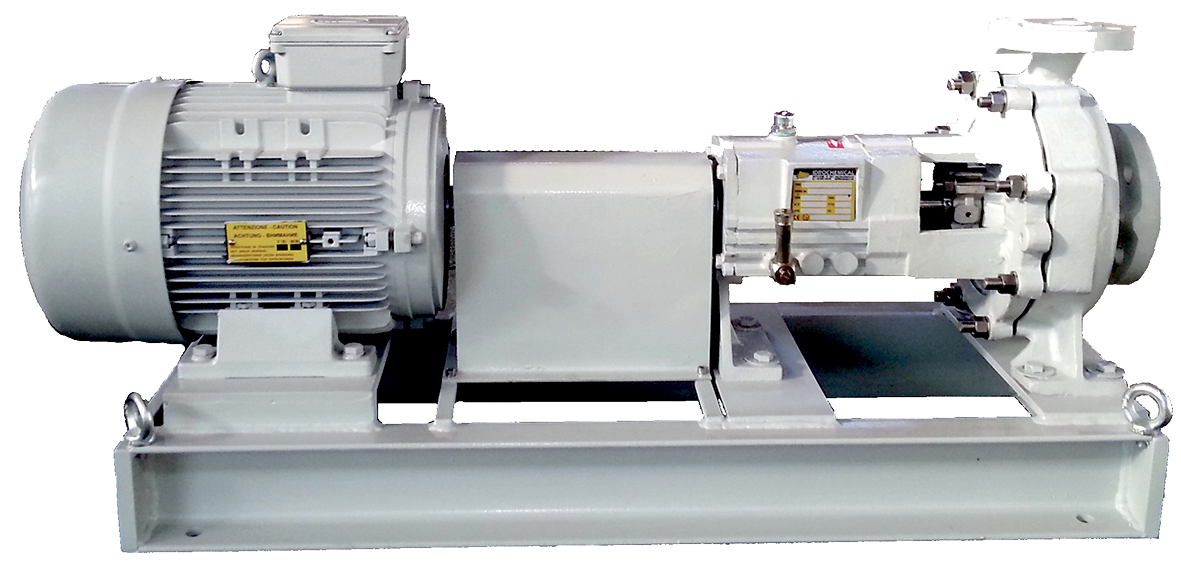 Metal
Single-stage centrifugal pumps in base-joint version according to ISO 2858/5199 or single-unit type with hydraulic part according to ISO 2858. Execution with closed, open and open-back impellers (vortex flow).
Possibility to install simple, double and cartridge-type seals, according to API PLAN flushing. IN-LINE pumps also available with closed, open and open-back impellers (vortex flow).
Vertical pumps with side discharge and axis length up to 5 m (longer lengths on request).
Wide availability of construction materials, from cast iron to noble metals.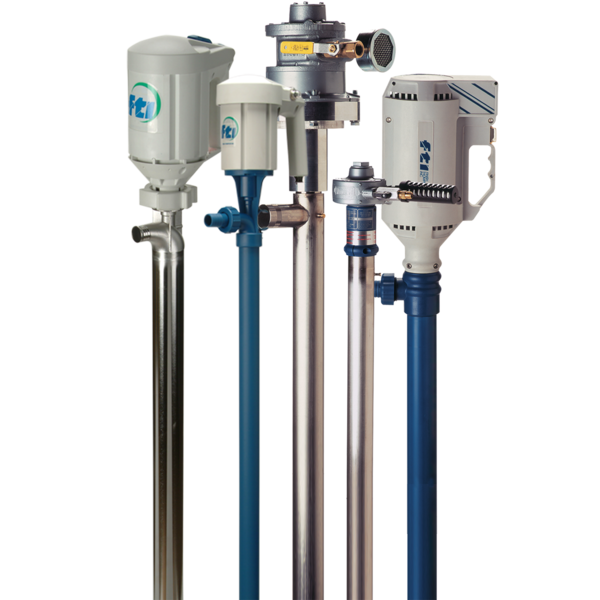 Transferring drums
Transferring drums portable pumps allow you to empty or fill containers quickly and safely, without leaks. The operator's contact with toxic and / or potentially dangerous substances eliminated. Executions both in plastic, PP-PVDF-PCV, and in AISI 316, with stems from 70 cm to 180 cm. Specific versions for high viscosity with progressive cavity execution. The stems and the motors are interchangeable and made to facilitate cleaning and maintenance operations.  FTI drum transfer pumps are an excellent alternative to manual or membrane pumps, as they are easier to use. Easily transportable and with lower operating costs.