Temperature
We can supply probes, transmitters and temperature indicators sometimes designed and manufactured on specific customer request. There is also a series of accessories to complete the supply, such as: wells, capillaries and electrical contacts.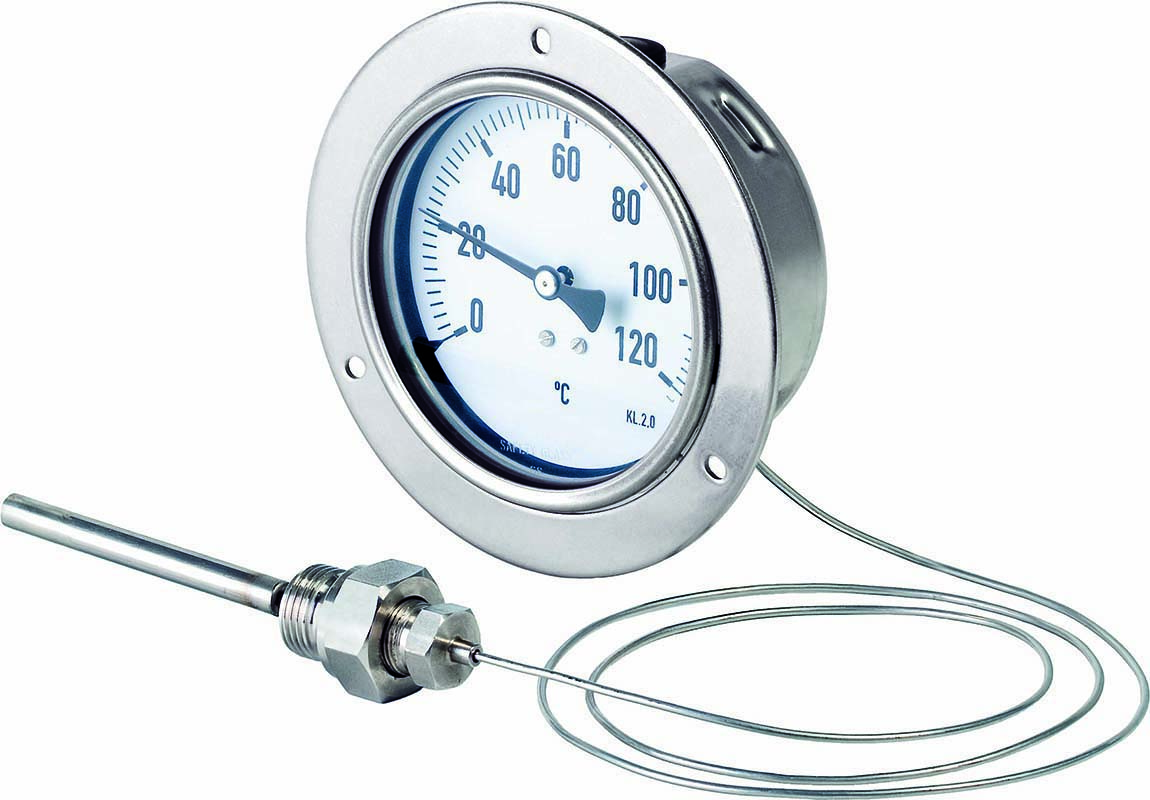 Temperature probe
The temperature probes can be used with pressures up to 40 bar. All electrical components are protected against water sprays and are designed to resist vibration. The probe can be used with pressures up to 40 bar. The integrated wells with fixed threaded connection or with adjustable compression joint allow direct installation of the transmitter in the process. All parts in contact with the fluid and the housing are made of stainless steel. Housing and the interchangeable measuring insert are screwed together by means of a nut allowing replacement of the measuring insert without having to take instrument offline.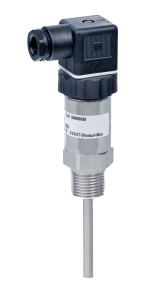 Industrial thermometers
Bimetallic thermometer is available for industry, for chemistry, heating and air conditioning. Measurement range varies from -200 ° C to +700 ° C in different accuracy classes. Customized executions of the process connection as well as diameter and length of the stem allow creating flexible measuring point. Dial thermometers with capillary are particularly versatile and are suitable for operation with a thermowell.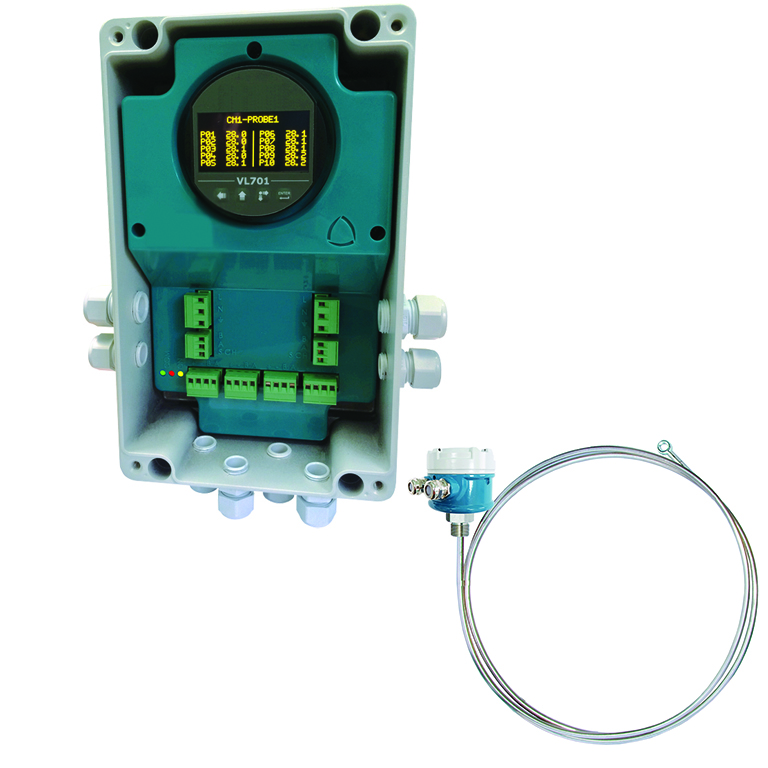 Electronic thermostats
Le sonde di temperatura multipunto fanno parte di un sistema di misura e controllo della Electronic thermostats have a robust and easy to read display, the settings are intuitive and fast, the installation is simple and flexible. All these features make this electronic thermometer one of the most versatile instruments on the market. Perfect for applications such as machine tools, hydraulics, cooling and lubrication systems, machine manufacturers in general.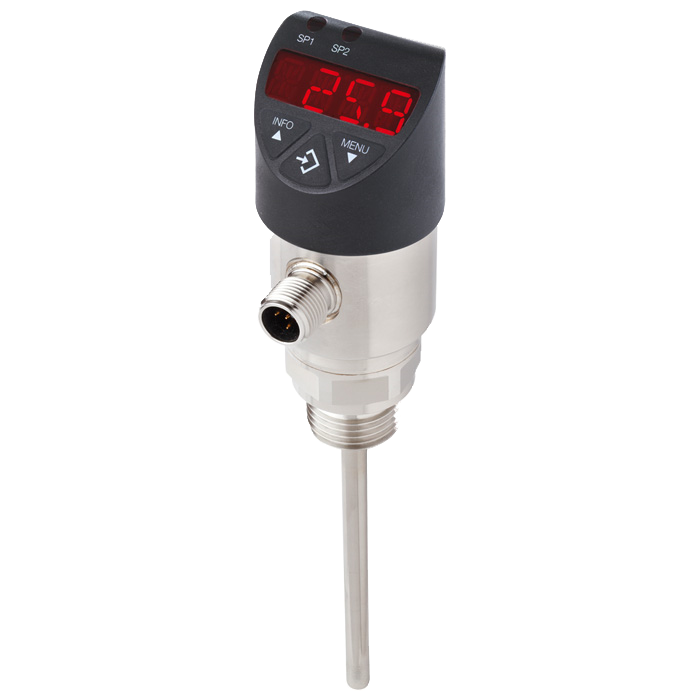 Multipoint probe
The multi-point temperature probes are part of a system for measuring and controlling the temperature of solids or liquids stored in silos or warehouses. It consists of control units connected via multiplexers to multipoint digital probes immersed in the product or positioned under the surface of the deposited material. The system allows you to check the conditions of the stored product at any time and, depending on the version and configuration adopted, allows you to manage other functions such as low or high temperature alarms. The multi-point probe is flexible and AISI with 8mm diameter, so the material is not able to stick to the gasket.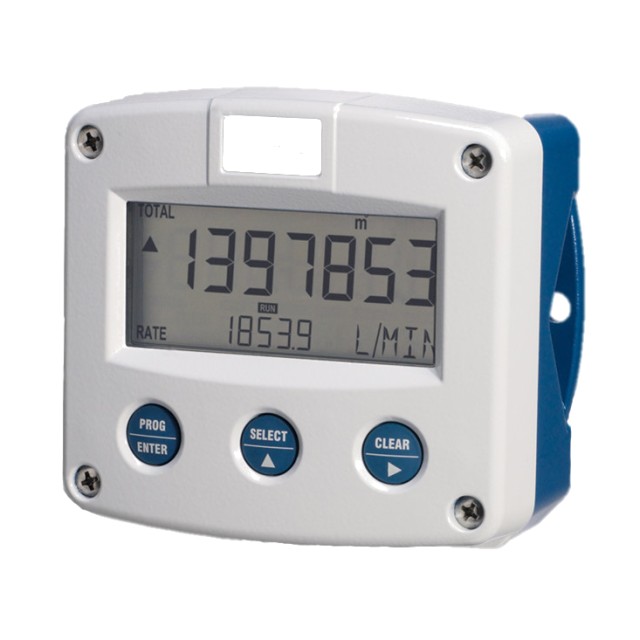 Indicator-Display IP67
Indicator / display from ASCO POMPE offer a wide range of configuration and application. We can supply indicators suitable for flowrate, pressure, level and temperature measurement. Each unit is able to handle any type of pulses or analogue signal. Available with any type of electrical power supply, including battery power supply. A lot of options are available: ATEX intrinsically safe or Ex-d approvals, alarm output, Led backlight, analogue output, HART protocol, pulse output and Modbus protocol.