Valves
The pinch valve is an economical solution by easy installation suitable where maintenance exigences are extremely reduced for the interception of clear liquids, liquids with suspended solids and powders, and warrants the best seal. Milton Roy Europe, over 60 years experienced in the pinch valves field, offers a complete range of valves with integral passage suitable for several applications. The range is available in different metallic than plastic materials. The automatic valve with elastic deformation is built by a valve body with a cilindric fiberate rubber sleeve. Normally open, the valve is being closed caused the pressure produced by the fluid between the body and the sleeve itself, compressed air normally (but even under pressure water). Under fluid running, the sleeve compresses itself to preferential direction got by the adequate orientation of fibers permetting the total closure of the valve. The valves can be certified for dangerous areas or food process, upon request.
Metal PIC® valves
They are availables in Aluminium, AISI, cast-iron, depending on the serie and they could have flanged connections, threated or dedicated to every application. Sleeves are covering every kind of application including those where ATEX or FDA are required. The metallic range is available with inlet fronm DN6 to DN300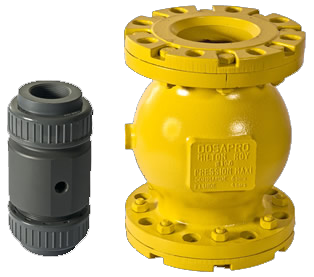 Plastic PIC® valves
PVC, PP, POM realized with threated connections, this valves serie is suitable in the applications with acids and where is needing light components, on equal overall plant. Sleeves made of several materials are resulting complatibles with aggressive products. The plastic range has inlets from DN6 to DN80.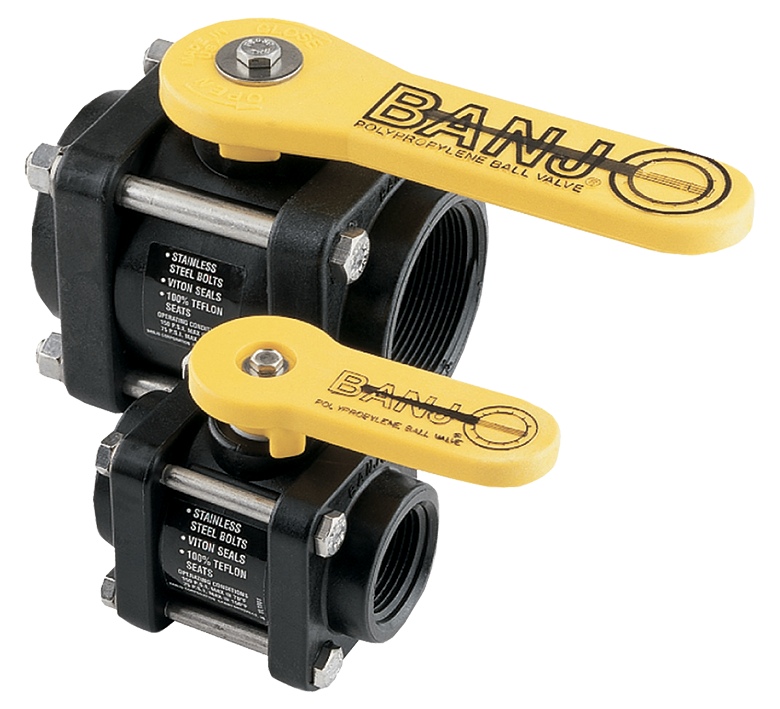 PP Valves and accessories
Banjo is an American company specialized for working the Polypropilene (PP). To this products range are belonging manual and motorized ball valves, filters, fast connections, Valves for IBC, back-flows, fittings (Nipples – threated reductions – T connection…)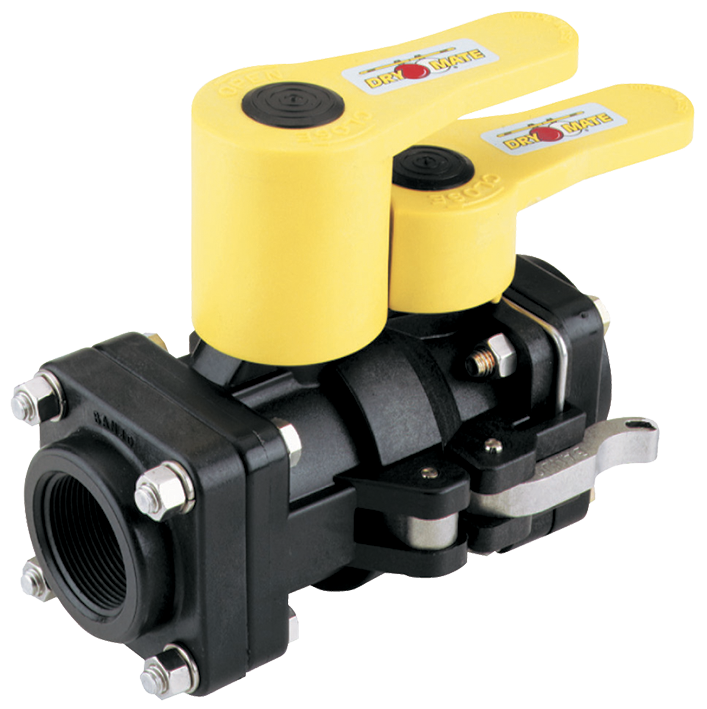 Backflows
Banjo manufactures a wide range of plastic and SS backflows up to 3″ size. Their application permits the full safety plant realization. During the detachment between the two components, tha maximum liquid loss is 2 cc which warrants the saving on liquid mantaining clean the working place, avoiding that the operator get into touch with products that, sometimes could be dangerous and corrosives. The detachment can happend only when both valves are closed with a total security warranty.