Flow
Our range of flow meters is suitable for any type of liquid. Meters available: electromagnetic, displacement, piston, gears, turbine, Coriolis mass, ultrasound, blade, woltmann and vortex.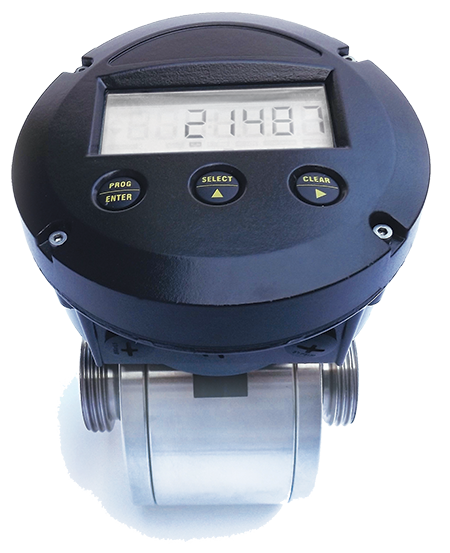 Oscillating Piston
The ACM series oscillating piston flowmeters guarantee precise measurements with high repeatability on clean liquids with medium-low viscosity. Excellent as a tool for batch dosing due to its repeatability and low cost. Ideal for dosing of chemicals such as solvents and acids; also used in the pharmaceutical and food industry to measure fat, oil, chocolate, eggs, butter, glucose, liqueurs, wine, etc.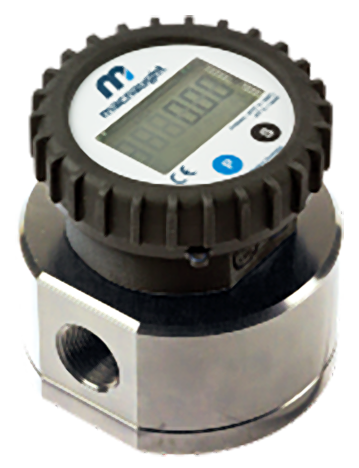 Displacement
Macnaught MX series displacement gauges are mainly used on non-electrically conductive or very viscous fluids and are made of various materials depending on the specific application. Perfect for dosing where high precision and repeatability is required.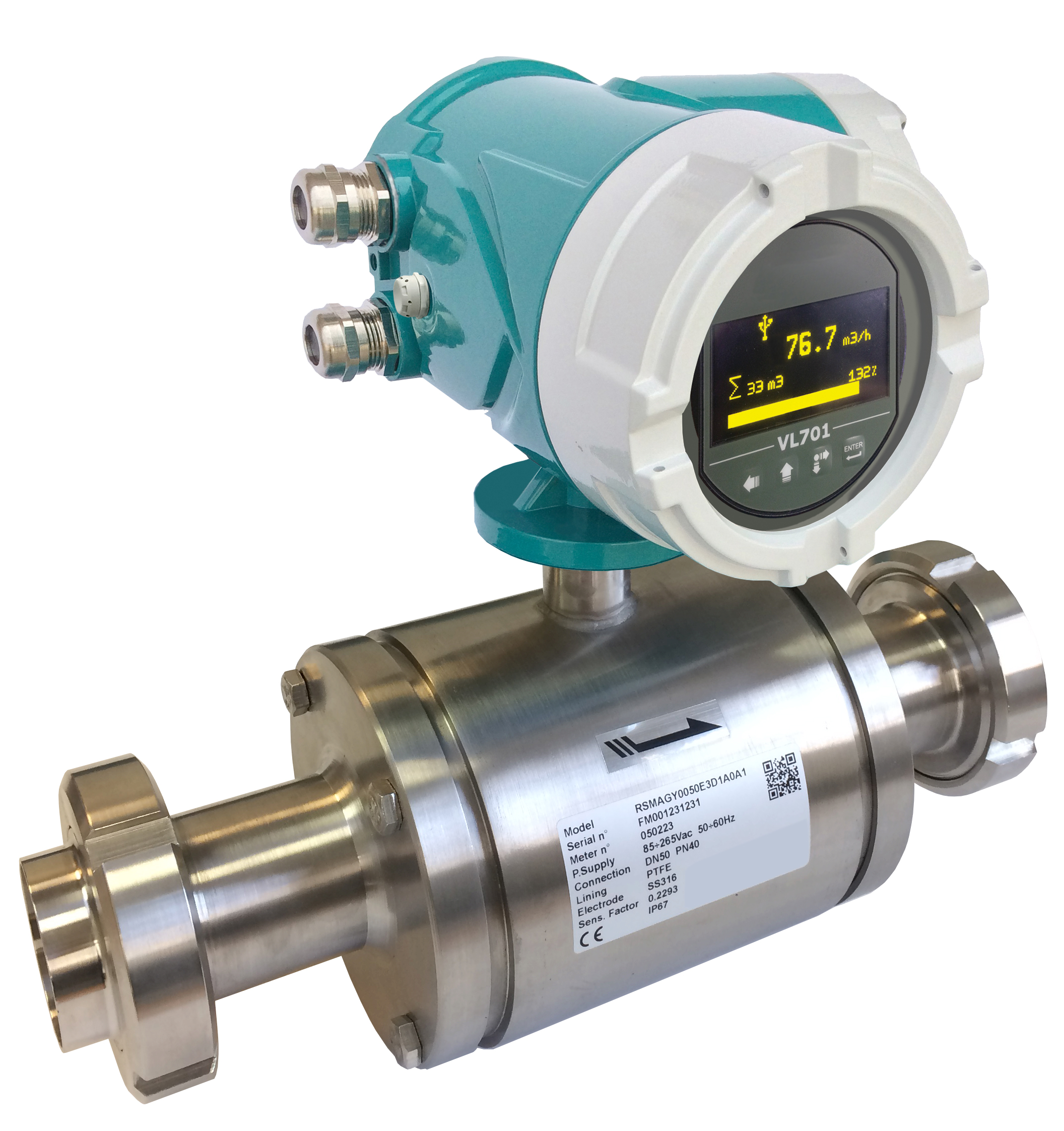 Electromagnetic
The electromagnetic induction flow meters can be used with all types of conductive liquids, such as drinking water, wastewater, sludge, process fluids in general and industrial chemicals. Available for the food and pharmaceutical industry with AISI 316 body, internal PFA and process connections DIN 11851 or CLAMP DIN 32676.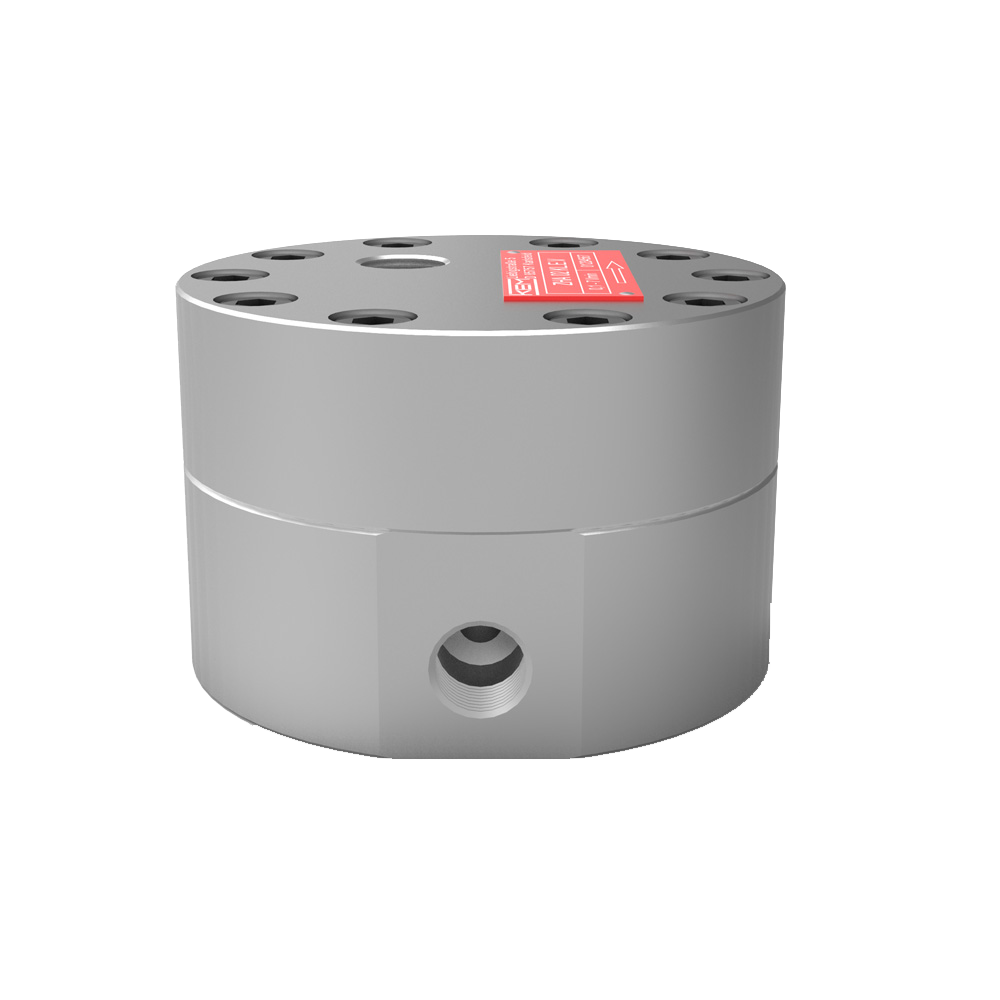 Gears
The ZHM series gear flow meters allow precise measurements with high resolution and excellent repeatability with clean, relatively viscous liquids and with high pressures (up to 630 bar). Ideal for measuring: paints, glue, resin, polyol, isocyanate, oil, grease, lubricants and many others.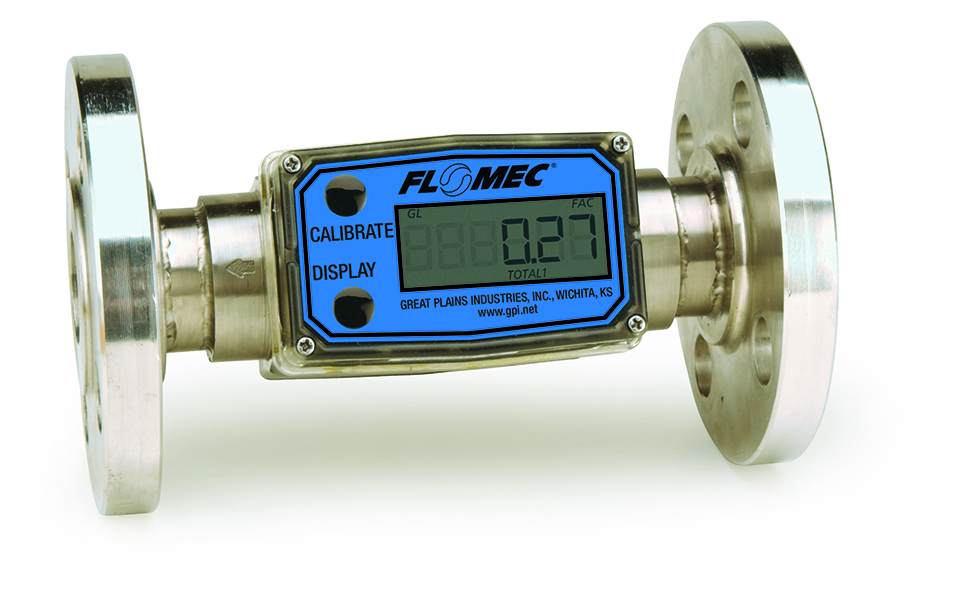 Turbine
Turbine flow meters guarantee precise measurements with high resolution, ideal for clean liquids with low viscosity (max 100 cps) or similar to water. The following types are available: high precision, for industrial use and for food use. Including ATEX certified.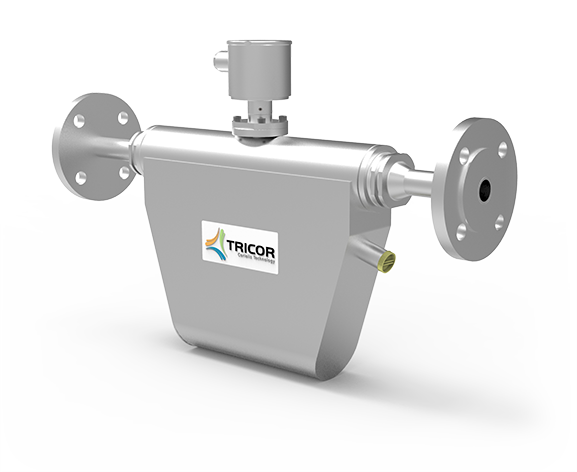 Mass
The Coriolis mass flow meter is one of the most innovative technologies for volumetric and mass flow measurement, therefore it can also offer indications on the density and the hardening of products such as polyurethane foams, paints, contaminated and aggressive fluids. All these measurements take place with excellent accuracy and repeatability. It is maintenance-free recalibration-free due to the total absence of mechanical parts, easy to install because no straight sections of piping are required in or out of the instrument.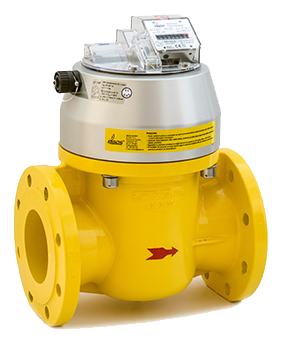 Turbine for gas and biogas
Radial turbine meters are suitable for the measurement of various types of gas such as air, methane, nitrogen, inert gases, biogas, carbon monoxide, propane and butane. Available with electronics for pressure and temperature compensation.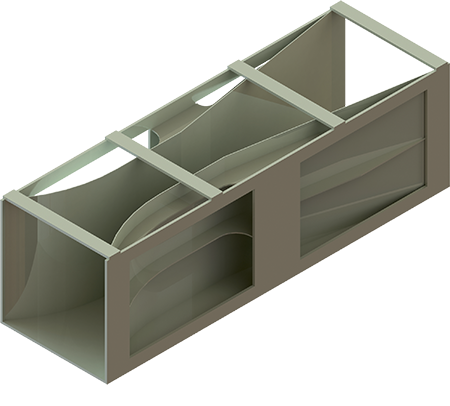 Flow tubes
The tube flow meters calculate and display the flow using formulas where level values are filled in by means of ultrasonic sensors. They allow precise detection of the hydraulic flow inlet or outlet from water treatment plants or industrial discharges storing all transitory events. This data can be recovered using a simple USB pen drive without a PC. ASCO POMPE supplies a complete range of pre-fabricated Venturi and Palmer-Bowlus type measuring tubes to be used in combination with the flow meter described above.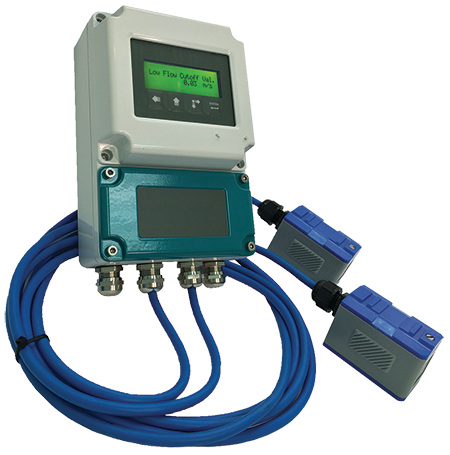 Clamp-on ultrasounds
Clamp-on ultrasonic flow meters allow non-intrusive measurement through sensors fixed to the outside of the pipe, even of large dimensions, from DN 20 to DN 4000. Used on water and oil in cooling and heating systems, available "portable" and "fixed" version. The portable version is often used to check the actual flow rate of the pumps installed on the plants. The measurement is bi-directional with integrated Datalogger, mains or battery powered.

Ultrasounds for agressive liquids
The ultrasonic flowmeter for small flow rates of the ULTRAFLO series is ideal for the measurement of aggressive liquids such as acids and alkalis. Insensitive to the conductivity of the liquid, this instrument is also used for applications where pulsating pumps are present. Three versions are available: 100% PFA (Teflon), Polisulfone or PVDF / PE.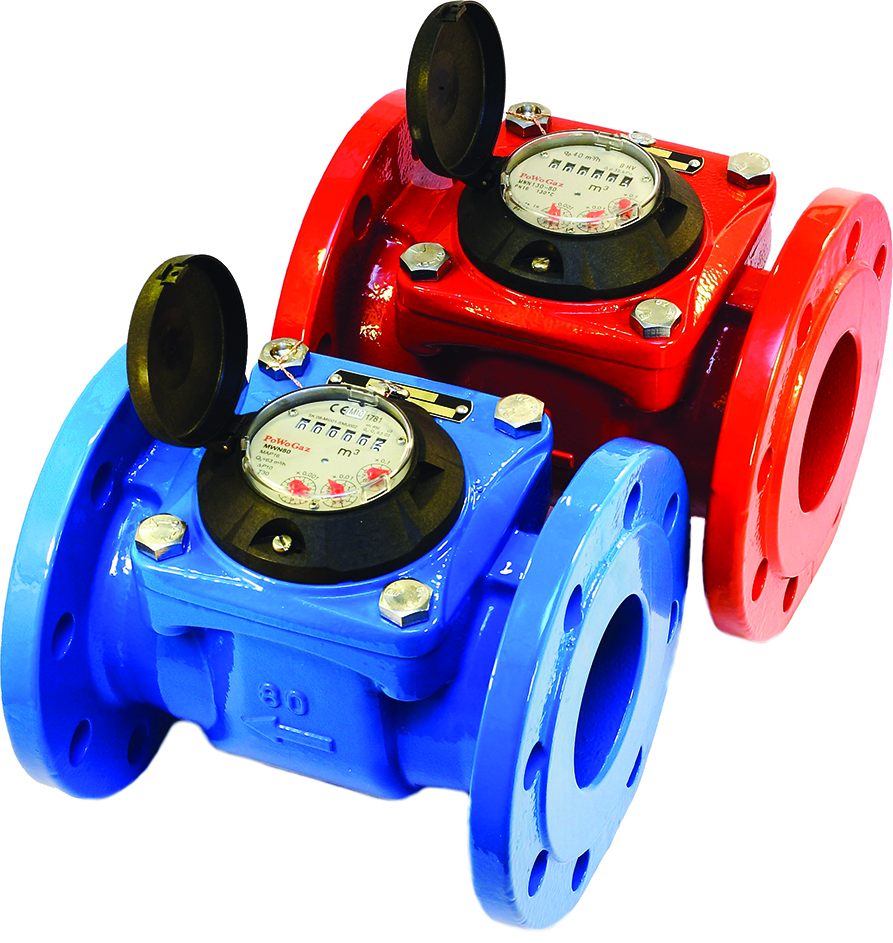 Woltmann
The Woltmann water meter is used in both civil and industrial applications and can be installed in any position: horizontal, vertical or inclined. The indicator is rotatable to facilitate reading. It is available for cold water (max 50 ° C) and hot water (max 130 ° C) up to DN300. In addition a special version for demineralised water up to DN 125 is available too.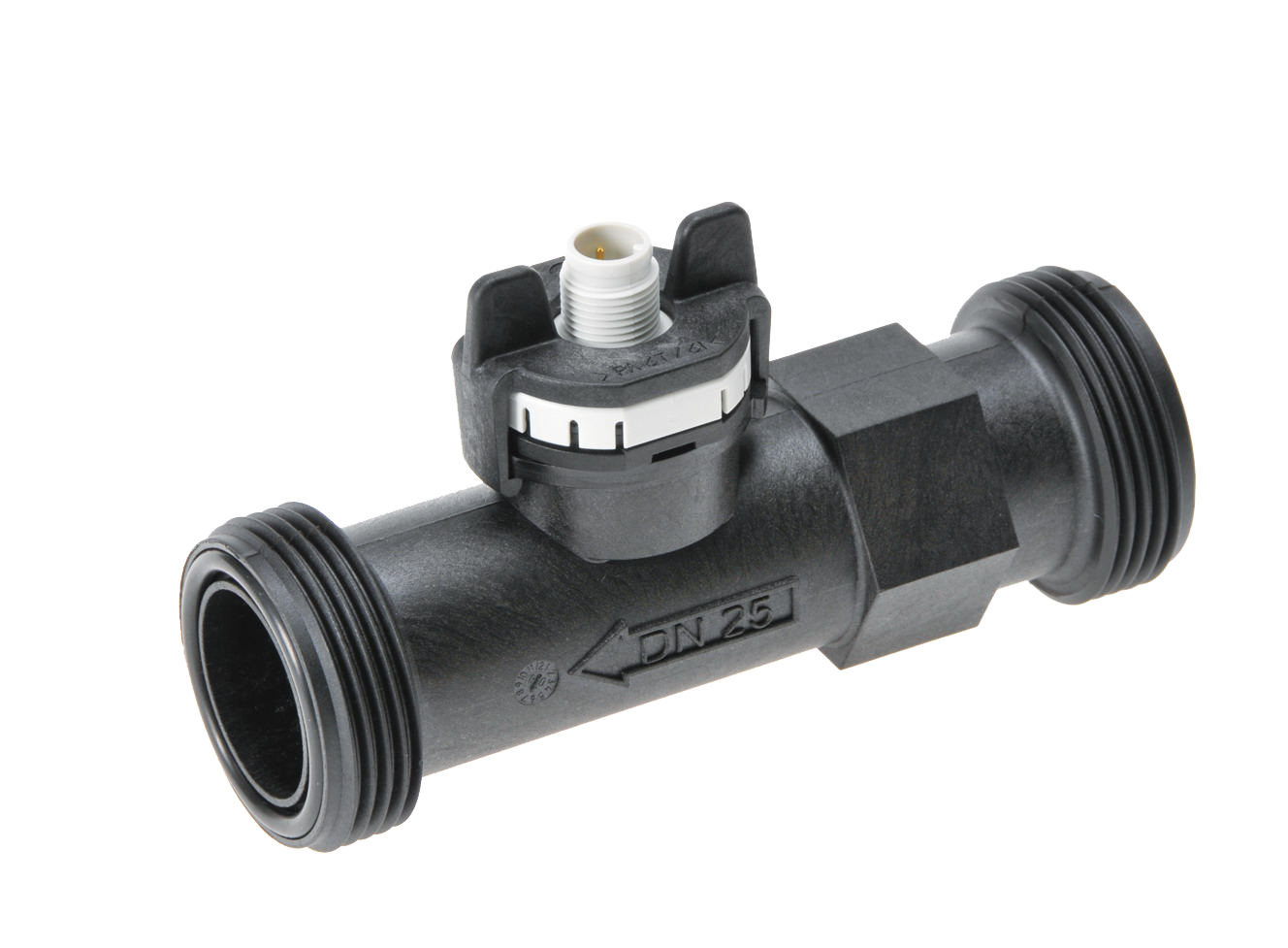 Vortex for water
The Vortex flowmeter is suitable for the measurement of water or glycol at low flow rates. It has no moving parts and is insensitive to the passage of any solids. It has low pressure drop and is available with pulse output, analog output, temperature measurement or with integrated display.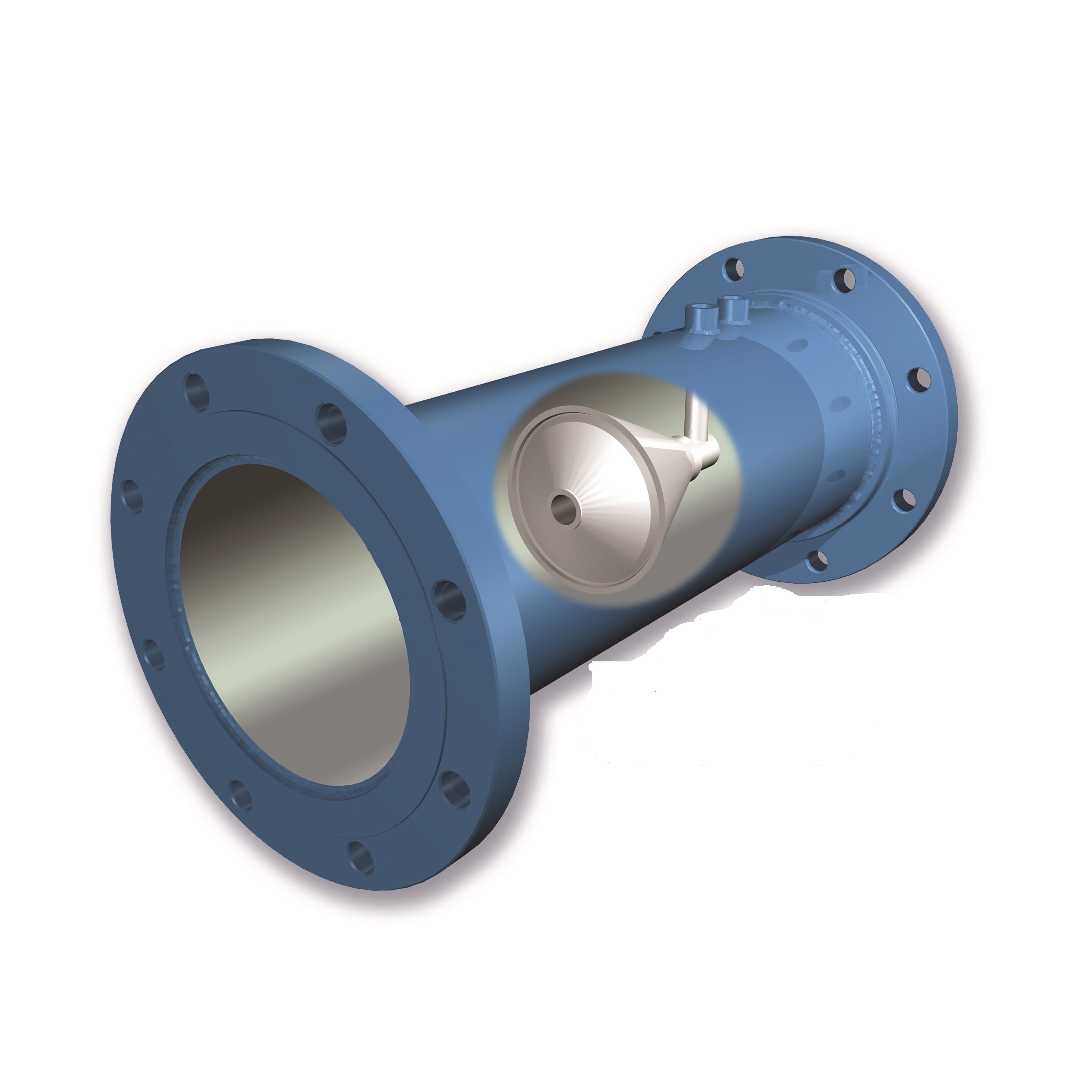 VR-cone
The VR-Cone measures different types of liquids, gases and steam even in mixed phase and containing solid impurities.
Application on gas with condensate (natural gas), guarantees reliable measurement compared to traditional instruments based on the calculation of differential pressure. The VR-Cone represents consolidated technology that raises the Flow Measurement based on the calculation of Differential Pressure to a new and advanced level. The V-Cone is used in the Oil & Gas, Food Chemical Industry sectors for a number of Liquid Gas and Steam process fluids.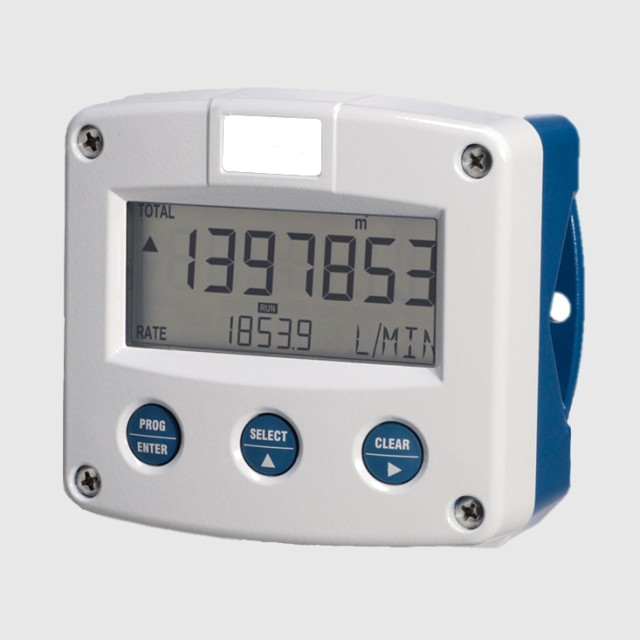 Indicator-Display IP67
Indicator / display from ASCO POMPE offer a wide range of configuration and application. We can supply indicators suitable for flowrate, pressure, level and temperature measurement. Each unit is able to handle any type of pulses or analogue signal. Available with any type of electrical power supply, including battery power supply. A lot of options are available: ATEX intrinsically safe or Ex-d approvals, alarm output, Led backlight, analogue output, HART protocol, pulse output and Modbus protocol.