Dosing pumps
The dosing pumps are volumetric alternative pumps with variable flow, suitable for injecting liquids with precision, linearity and repeatability. The variety of materials, the construction accuracy and the extreme modularity of the electronic component make these pumps suitable for any flow and type of liquid. Many years of experience in addition to the know-how consolidated over the years, make MILTON ROY pumps a reliable and high quality product recognized among the world leaders in the dosing pump market.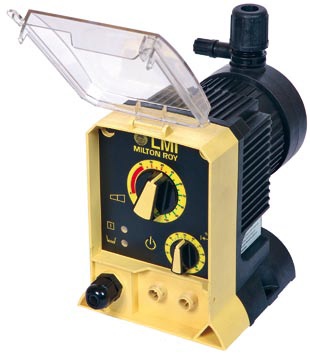 Series 0 and 1
manual electromagnetic controls
Self-priming electromagnetic pumps with the possibility of manual adjustment of the stroke and / or frequency for doses starting from a few ml. Constructed with a sturdy casing in polypropylene reinforced with glass fiber and without mechanical parts subject to wear, these pumps make the solution simpler and cheaper both as the first installation and for maintenance. A wide range of accessories is available to complete the installation in the best possible way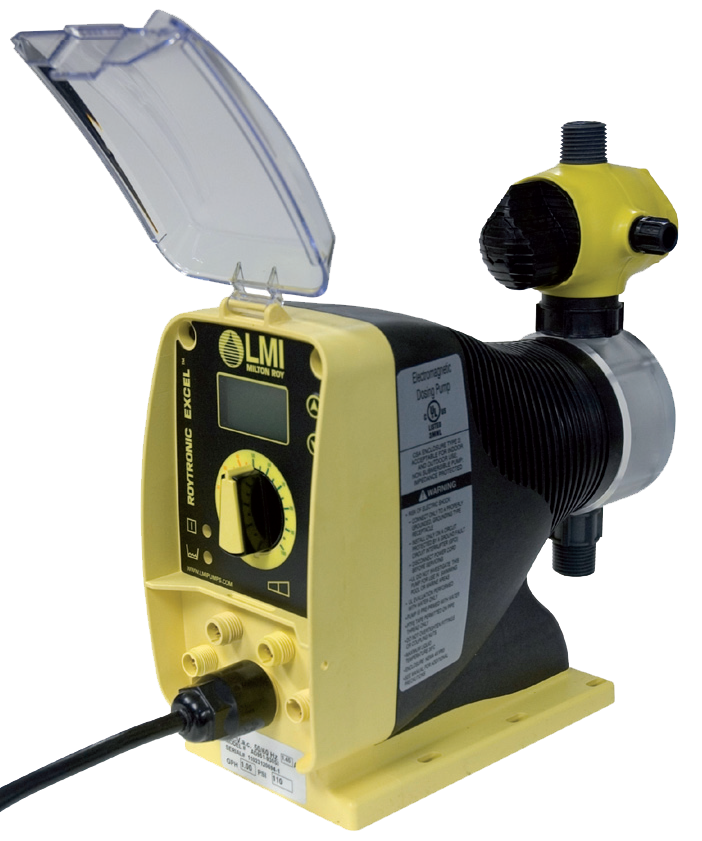 Series 8 and 9
electromagnetic analogic/digital controls 
Self-priming electromagnetic pumps with electronic commands via integrated microprocessor Can be used with 4-20mA analog signals, digital pulsed signals (multiplier and divider), via remote on / off, with internal timer management or manual adjustment with considerable information on the operating status. Programming is easy to manage through an intuitive menu with a soft touch keyboard. All operating parameters are visible on large display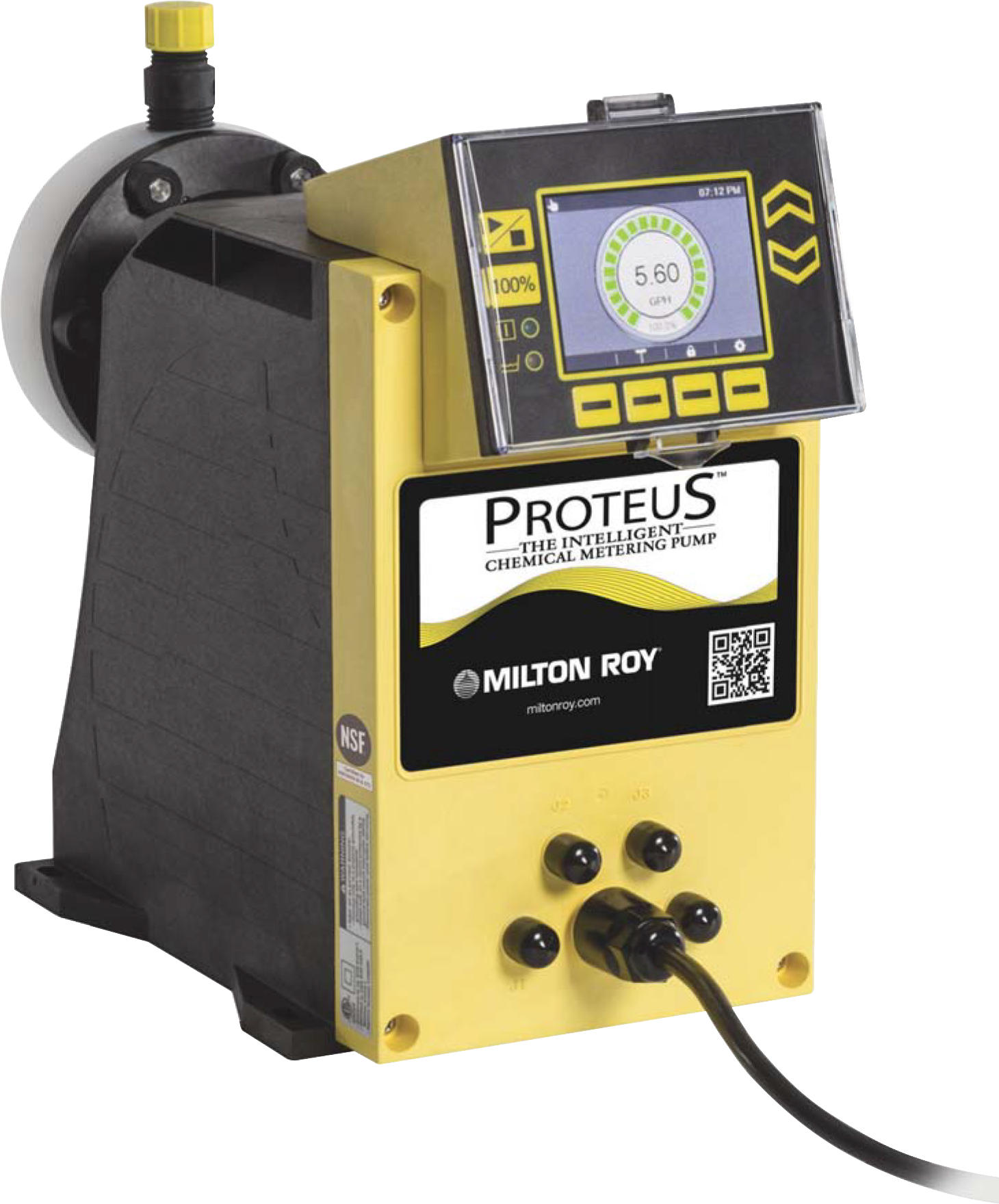 PROTEUS
Mechanical Membrane
Positive return mechanical diaphragm metering pumps controlled by a stepper motor. This innovative control system makes the PROTEUS pumps as precise as the API pumps at any range of use. The control technology platform allows extremely fine regulation with any type of signal: analog, digital, modbus or timer programming, batch, levels, etc., all remotely controllable via numerous configurable outputs. The multilingual display and the soft touch keyboard complete this intelligent dosing system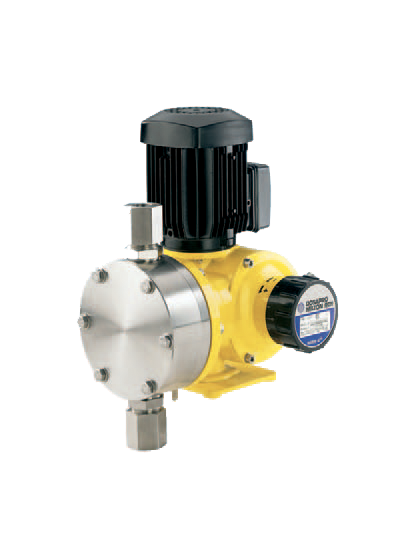 Mechanical Membrane
Electric motor driven pumps equipped with mechanical diaphragm metering device with controlled positive return. Complete with anti-acid plastic casing (GA series) or with aluminum casing (GM and GB series) they are designed to meet all the needs of extremely precise dosing with continuous operation without fear of dry running. The adjustment of the flow rate is carried out using the stroke adjustment knob or through frequency adjustment with inverter or electric actuators. The PTFE membrane, the metering materials and the construction technology make these pumps absolutely versatile and economical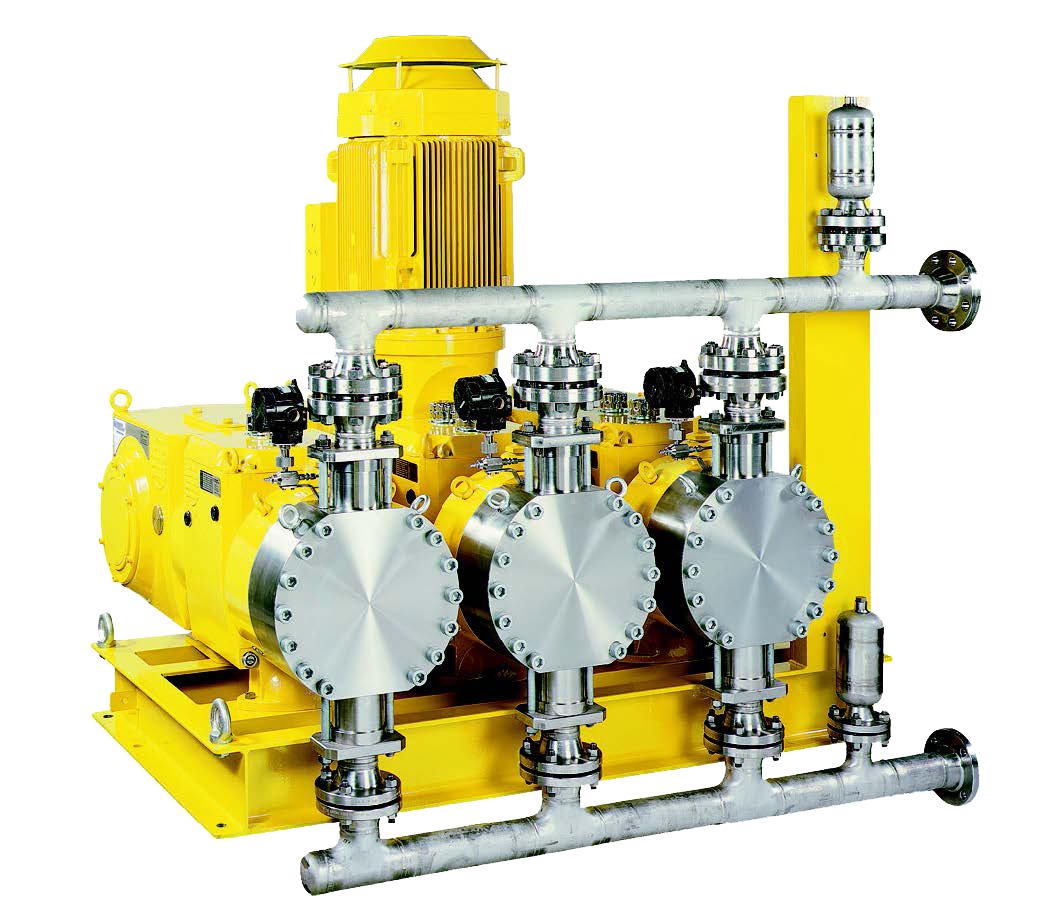 Process
The process metering pumps are designed to operate in extreme conditions such as oil & gas plants, refineries, petrochemical, power generation, water coloring and treatment. They have an oil bath lubrication system, contained in a watertight casing, with speed reducers integrated into the mechanics. Possibility to choose motor, type of mechanics, dosing heads, valves and connections and actuators. Flow rate adjustable manually or automatically with pump stopped or in motion. Construction according to API 675 standards – ATEX Certificates – Piston or membrane dispensers with controlled positive return, simple or multi head sealed for any flow

Systems
Experience of many years in the field of dosing and preparation has allowed us to create and refine over time kits and pre-assembled fully automatic dosing systems suitable for any type of installation and ready to use. Wide choice of materials available both for tanks and pumps make this product modular and adjustable to the user's needs. Electrical wiring and interfaces between the components are made and tested in our workshop.